This archived news story is available only for your personal, non-commercial use. Information in the story may be outdated or superseded by additional information. Reading or replaying the story in its archived form does not constitute a republication of the story.
SALT LAKE CITY -- Flippin' sweet! An announcement today from Disney should have Utah (and Preston, Idaho) TV viewers twitterpated.
Jon Heder, the BYU grad who burst into national stardom after local favorite "Napoleon Dynamite" became a Sundance-launched national phenomenon, has just signed an agreement with the major TV producer and world's largest media conglomerate.
While the fresh-ink deal is for Heder to star and executive produce what is now only a pilot, with this prominent actor, screenwriter and filmmaker attached, you can easily guess the odds for its series pickup.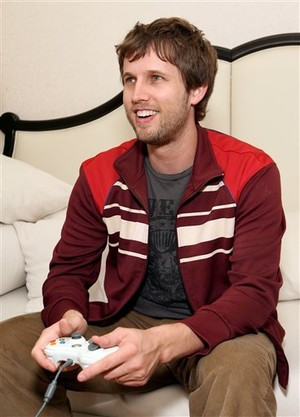 The working title for the Disney XD comedy series is "Gulliver Quinn," according to the press release from Adam Bonnett, senior vice president, original programming, Disney Channels.
And the Heder name is at the top of an impressive list of collaborators. The "Gulliver Quinn" script was written by Dan Kopelman ("Malcolm in the Middle") who will executive-produce the pilot along with Stan Rogow ("Lizzie McGuire") and Heder. Rob Schrab ("The Sarah Silverman Program") will direct. Casting has begun, with production scheduled for the summer months.
"It's an absolute coup for Disney XD to be working with Jon," Bonnett said. "He is a tremendous comedic talent, and Dan Kopelman's brilliant script is the perfect project to showcase his quirky sense of humor."
In full PR hyperbole, but in this case largely accurate praise, Bonnett continues, "Bringing in Jon and his creative team, Dan and Rob, and our longtime pal, Stan, illustrates our ongoing commitment to building a world-class slate of programming for Disney XD's core boy audience."
Set in present day, the comedy follows Gulliver Quinn, a grown man enrolled in the seventh grade after his family returns from a 15-year research expedition. The character Heder plays was living in a remote northwest India cave with his parents while they created a documentary film on a rare tortoise.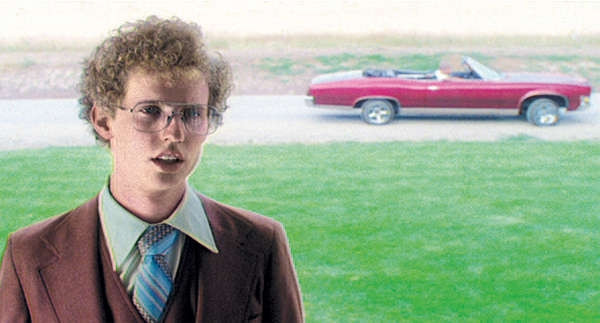 The Quinns return to their suburban home, with its 1990s décor intact, and years of stacked-up mail. At elementary school, Gulliver's principal is far from his pal and his childhood crush is now the school nurse and, with budget cuts, head of the history department.
Disney XD is a basic-cable channel of live-action and animated programming targeting children in the 6-14 age bracket.
Heder, the LDS Church member who served a two-year mission in Japan, also acted in "The Benchwarmers," "Blades of Glory," "Mama's Boy" and "When in Rome." While at BYU, Heder worked on the short "Pet Shop," which earned a nontraditional animation student Emmy in 2005.
For Heder fans who quote the filmed-in-Idaho cult classic, all their wildest dreams will come true. Blair Howell is a writer and editor.
For your viewing pleasure we've included a video of Heder doing the thing that really made him famous... Dancing. It may be to a Christmas song, but it's worth it.
×
Related Links