This archived news story is available only for your personal, non-commercial use. Information in the story may be outdated or superseded by additional information. Reading or replaying the story in its archived form does not constitute a republication of the story.
SALT LAKE CITY — Save $10,000 in a year? Can you do it?
KSL News found a family of modest income, with five kids, who saved more than they dreamt possible. All they had to do was make saving money a top priority.
The Bethers family takes pleasure in life's simple things these days. Sick of living paycheck to paycheck, they've made saving a priority.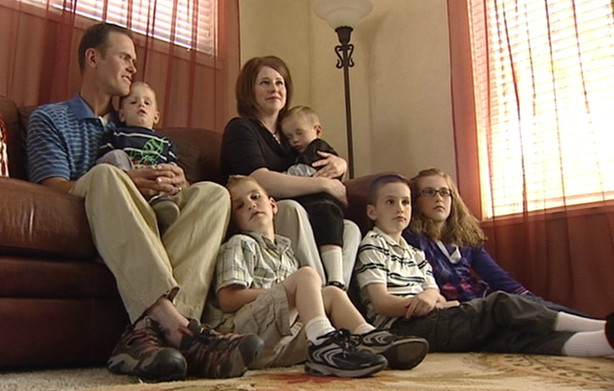 "We wanted something to happen that we needed to make happen, and that meant sacrificing now so we'd have something later," explained Nietra Bethers.
It worked. After six months, Gerratt Bethers was bowled over when Nietra told him they had $12,000 in the bank.
"She told me how much money we had in the bank, my mouth dropped open," Gerratt said. "I couldn't believe we saved that much."
So, how did they do it? Gerratt saves every penny from a second job, but the Bethers' cut way back on spending too.
Related:
"She would look at every penny," Gerratt said.
"I, myself, haven't bought new clothes for years — which isn't very fun. I don't like that," Nietra said.
"You wish you could go out and eat, but it's really just better to stay at home — and you have a better meal," Gerratt said.
Does it have to hurt? No, but think about how the little things add up.
For example, your afternoon snack: A soda and chips at the KSL newsroom vending machines costs $2. If you cut that out for a month, that's $40; or $520 a year. In lunches, about $10 a day adds up to $2,600 a year.
Think of similar opportunities in cutting your cable bill, your cell phone plan, even double checking for deals on car insurance. It all adds up.
Related:
"By keeping track of all those things, you realize where your spending goes. And it is possible (to save)," says Ann House, a bankruptcy prevention expert with the USU Extension program.
Savings can add up at the grocery store too. Paying for convenience, like with baby carrots versus regular ones, can cost almost $1 more.
At the store, you can save big by using coupons and comparing store brands, which are sometimes more expensive than name brands on sale.
But is taking the time to comparison shop, clipping coupons, doing without the daily snack worth it?
"It's still a big deal for me to make that sacrifice every month," Gerratt said. But his family is dedicated, and you can be too.
It may sound basic, but it's easy for a lot of people to overlook these simple ways to save.
Email: rpiatt@ksl.com
×
Related Links
Related Stories