Estimated read time: 4-5 minutes
This archived news story is available only for your personal, non-commercial use. Information in the story may be outdated or superseded by additional information. Reading or replaying the story in its archived form does not constitute a republication of the story.
Carole Mikita Reporting With presidential candidate Mitt Romney stumping in Iowa Monday and leading the polls there, questions persist about him and his faith.
The Romney candidacy, a PBS documentary titled "The Mormons," and constant stories have brought focus to the church in general and to its leaders.
Deseret Book C.E.O. Sheri Dew says, "All of this exposure probably helps us more than hurts us, because it raises questions." Questions about The Church of Jesus Christ of Latter-day Saints.
This weekend, the New York Times ran two features, one on the church's pageant in Palmyra, New York, the other an interview with LDS church member and historian Richard Bushman. No matter the subject of the story, Mitt Romney's name surfaces.
What does America know or want to know about Mormonism? Apparently, a lot.
Not since the 2002 Olympics has so much media attention focused on this faith. But it's different now. Once Mitt Romney stepped into the presidential campaign so did his religion.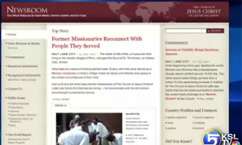 More than a year ago, the church's public affairs department revamped its media Web site in anticipation of requests for stories.
Michael Otterson of the church's public affairs department said on June 28, "Just last week alone we were dealing with four different television networks, New York Times, Washington Post, USA Today, all of whom are asking different kinds of questions. That puts tremendous demands, but it also brings tremendous opportunities."
So did the PBS documentary "The Mormons." Filmmaker Helen Whitney studied the faith for three years and interviewed a number of church leaders.
Elder M. Russell Ballard, of the Quorum of the Twelve Apostles, says, "Any opportunity that any of the brethren have, the leaders of the church have, to visit with the press to try to get people to understand better what The Church of Jesus Christ of Latter-day Saints is all about, I think it's just wonderful. In the process of that, people will realize we really ... you know, 'I need to know what they're talking about.'"
Questions about and misconceptions of the faith started with Joseph Smith, and through nearly every decade in the 20th century different issues arose.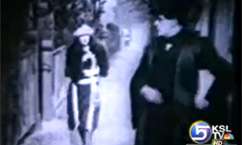 Starting in 1908, silent films sensationalized polygamy. In the 1930s, the church's welfare program came under scrutiny. The 1950s apostle Ezra Taft Benson became Secretary of the Agriculture. In 1968, Mormon George Romney ran for president. In the late '70s, blacks and the LDS priesthood made headlines. And in the 21st century came a TV series about polygamy, called Big Love.
Brian Cannon, Ph.D., a BYU historian, says, "I'm the local arrangements chair for the Western History Association. They'll be coming to Salt Lake in 2008, and actually some people have said, 'How about a 'Big Love' tour of the Salt Lake valley?'"
As a result of so much attention, Deseret Book is seeing increased sales.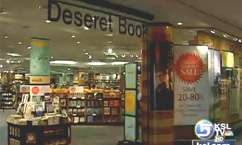 According to the bookstore's C.E.O., Sheri Dew, "The big-box retailers are saying, 'What else do you have? Give us more." And 'Yes, if you've got values-based fiction, we love that. And by the way, your other fiction is selling. And what other books do you have that will really explain your faith, because people are coming and asking.'"
Coming and meeting. Network news is now going beyond the basic "Are Mormons Christians?"
NBC News correspondent Ron Allen says, "As I find in most things as a reporter, no matter how unusual or bizarre or outlandish someone or some idea may be cast, when you meet them, they tend to be very much like ordinary folks, in some basic ways."
On any given day, anywhere in America, the questions will come.
Kirk Jowers of the Hinckley Institue of Politics says, "I talked to people in Boston and D.C., in Florida, who are members of the church and that is now water cooler talk. People want them to talk about the church, and Mormons are famous, or infamous, for wanting to do that. So it's a great moment for the church."
Many in the media believe the focus on this faith will continue until Mitt Romney delivers a so-called religion speech. But when, where and to whom he may do that remains undecided.
×
Most recent Utah stories