This archived news story is available only for your personal, non-commercial use. Information in the story may be outdated or superseded by additional information. Reading or replaying the story in its archived form does not constitute a republication of the story.
SUNSET — Firefighters in Sunset bought and donated an ambulance that city leaders aren't sure they can afford to use. Now the city's mayor wants to consider getting rid of the fire department all together.
The whole issue is coming from a $150,000 budget shortfall — a big deal for the small town of Sunset. To alleviate that, Mayor Chad Bangerter says he wants the city council to consider shutting down the city's only fire station and contracting those services to neighboring cities.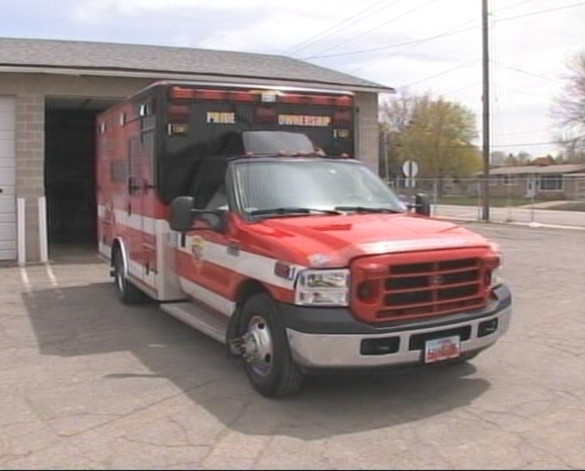 "I was very surprised, didn't even think that was being considered," said Sunset Fire Chief Neil Cocker. "Sunset's had a fire station since 1956."
Firefighters recently bought the truck using their own association funds. Now they're worried the whole fire station could become thing of the past.
"I think it's a bad idea," Coker said. "What they have now is a bargain to the citizens. I don't think they could make it any less to the taxpayers than what they have now."
But the city's budget is already being pushed to its limits. The mayor says taxes were raised more than a 100 percent over the last several years, and they're still short.
This all comes as firefighters try to get funding and approval to put the city's first ambulance in service. To get it, the fire station will need to add more staff.
"Certain state regulation required that we'd have to have a full-time department and go to 35 firemen. That becomes a burden upon the resident. That becomes tax. You gotta pay for that," Bangerter said.
Sunset City is only half a mile wide and two miles long. Its population is about 5,200. When the fire station first opened, the city covered a much larger area.
"Things have changed. Clinton City has grown to over 20,000 people now. They have a full-time fire department. Roy City does, and North Davis Fire District does. They are all within one mile of Sunset City boundaries," Bangerter said.
Still, Coker hopes to convince the city council that a new ambulance could actually bring in money for the city, and that his fire station of nearly 55 years needs to stay.
"I'd hate to see it, as a resident of Sunset — I've lived here for 40 years. I would hate to see it lost, he said.
By contracting out fire services, Mayor Bangerter says the city could save up to $100,000 a year. The city council will look at that issue, as well as possibly funding the new ambulance, in their meeting Tuesday night.
Email: manderson@ksl.com
×