Estimated read time: 2-3 minutes
This archived news story is available only for your personal, non-commercial use. Information in the story may be outdated or superseded by additional information. Reading or replaying the story in its archived form does not constitute a republication of the story.
Sam Penrod ReportingHe was the one they sent for help, but he was the last to be rescued off a mountain. He spent three nights alone with no food or water.
The man, his wife and their friend were all on horseback and got lost Friday night on Monroe Mountain in Sevier County.
The next morning he went for help. While he was gone, the others managed to get cell phone call to go through and were rescued. And ever since Saturday afternoon, people have been worried about him. The man is just fine. His horse was actually found before he was and brought off the mountain and to a corral.
He says he was never too worried about getting home safe, but everyone else was beginning to wonder if he was going to make it out alive.
When Kent Runolfson headed out for help on Saturday morning, he expected to be back to his wife and their friend by early afternoon. That's why he left them the food and water. He said, "I didn't think of taking any with me, because I thought I knew how to get out of there. That was my mistake, another one of my mistakes."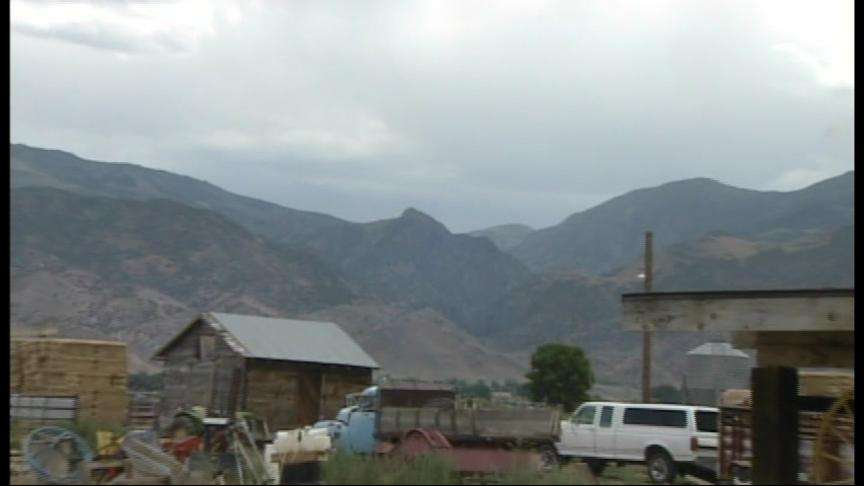 By nightfall, he could see searchers were looking for them, but they couldn't see him. Runolfson said, "I saw the search planes and helicopters, had a cowboy hat on and was waving it." He did his best to stay warm, because he didn't have a coat. "At night it gets cold up there so I would go to sleep and wake up there, just shivering. There was a full moon and a lot of light, and so I would gather up my stuff and start heading where I was heading in the morning," he said.
By yesterday afternoon, Runolfson says he was getting very weak from not having anything to eat or drink in 30 hours. "Where I sat down to rest I looked around and saw some berries, plants with berries so I ate some berries, and I'm sitting there eating the berries, and I hear water running, and I looked down there and there was a spring right there." It gave him enough energy to make it one more night, and this morning he was able to walk out on his own. "I'm really appreciative of the rescuers. A lot of them were up there when I got out, the sheriff's department, I don't know if I will thank them all personally, but I appreciate all of them who helped out," he said.
Searchers were very surprised, but relieved that Runolfson was able to walk out on his own. After three days, they were beginning to fear the worst.
×
Most recent Utah stories