Estimated read time: 3-4 minutes
This archived news story is available only for your personal, non-commercial use. Information in the story may be outdated or superseded by additional information. Reading or replaying the story in its archived form does not constitute a republication of the story.
Whit Johnson and Gene Kennedy Reporting Two people are behind bars and a baby is in state custody following a weekend Amber Alert. Police say the alert worked exactly the way it's supposed to, but not without some twists and turns.
The baby's mother and alleged kidnapper are sitting in the Salt Lake County jail. A longtime friend of the suspected kidnapper turned him in.
The Department of Human Services says the baby is in good health, but with his single mother locked up now, his future is uncertain. It's just another element to what has become a wild investigation.
Police say 30-year-old Travis Plumb kidnapped the baby on Saturday, triggering the Amber Alert. Police say Plumb was riding in a car with an acquaintance, possibly his girlfriend, on Saturday night. The woman's baby boy was also in the car.
There was an argument. After the car pulled over on Interstate 80, police say Plumb beat up the woman and stole her car with her 7-month-old son inside.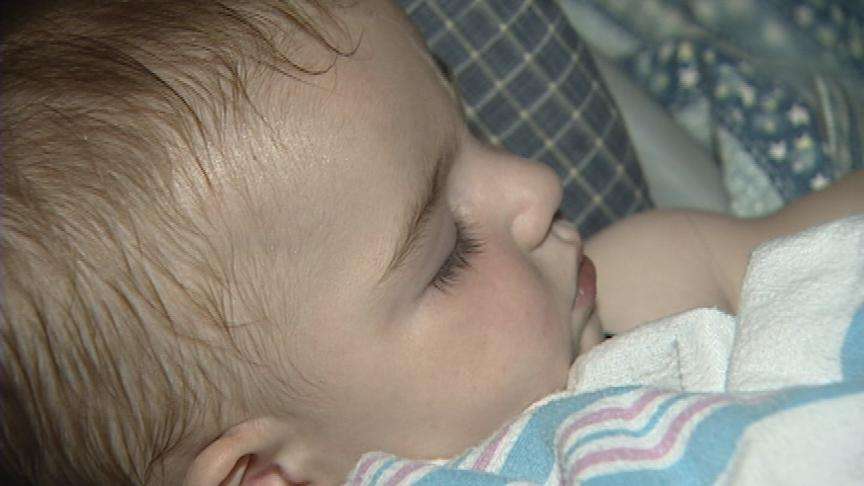 Plumb allegedly ditched the car in South Salt Lake. A concerned citizen who saw the Amber Alert on TV found the child unharmed.
Plumb apparently went to the home of someone he's known for 20 years.
January Krebs lives in South Salt Lake. She says Plumb visited her days ago and figured he could come here if he was in a bind. But the young woman had no idea what she was in for last night.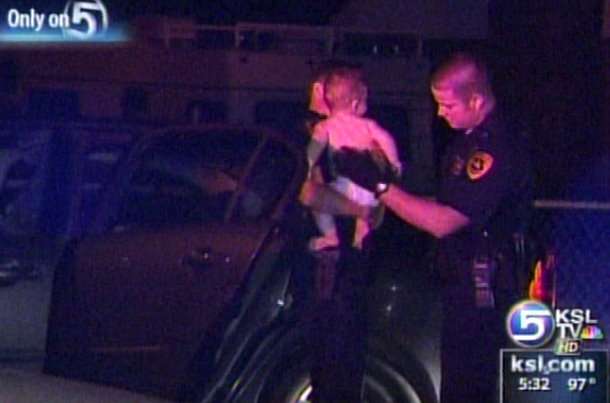 Krebs heard dogs barking near the trailer in her father's backyard. She said, "The door was ajar, so I went back there and checked it out to see what was going on. He was in there."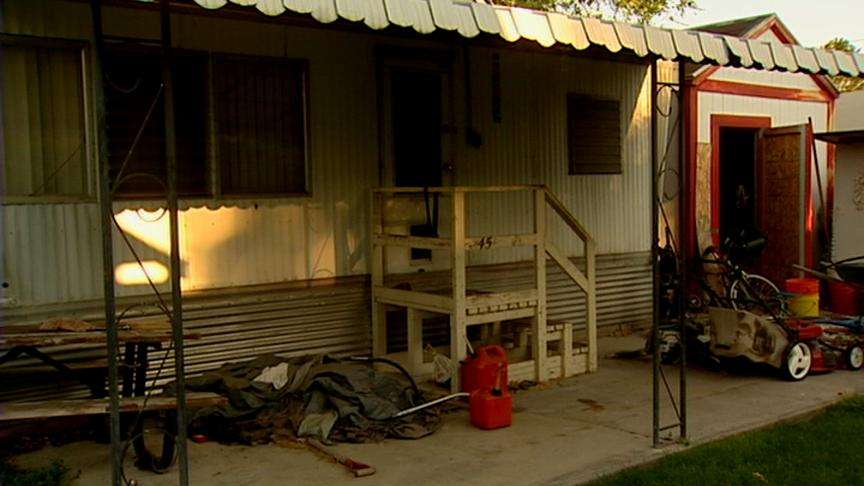 January's father, Mark Kershaw, said, "Travis just knew the trailer was empty. He's been over to the house several times since January moved in there."
Plumb was a suspect on the run, tired, and looking for safe haven at a friend's home.
Krebs said, "He [Travis Plumb] was upset about his wife leaving him and he had gone on a meth binge."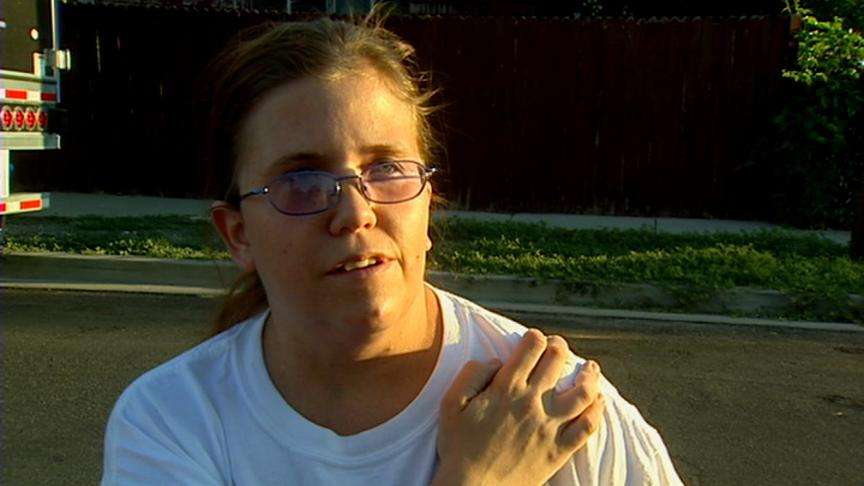 According to Krebs, Plumb admitted assaulting his girlfriend. Krebs said, "He said he freaked out and did beat her up. He said he was trying to protect her from all evils."
Krebs says he was visibly high and emotional. Krebs said Plumb asked if the baby was OK. She told him the baby was found safe. She said Plumb was sorry and that he was crying.
Krebs says Plumb was scared to death and that he told her he was going to turn himself in first thing in the morning. Krebs felt that couldn't wait. She said, "I knew he would not hurt me, but I was more afraid for my child's safety. I knew that I had to turn him in. I went over to my neighbors and called police."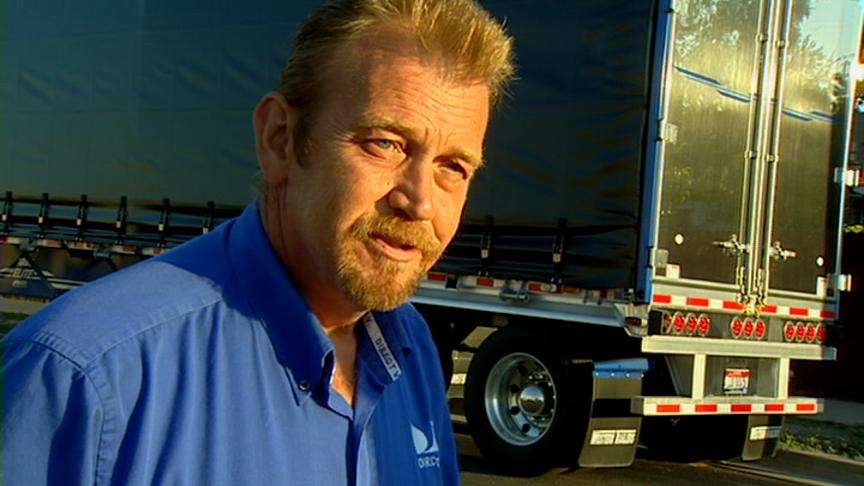 Kershaw said, "He'll probably end up going to prison. Hopefully it will straighten him out."
Plumb isn't the only one in trouble with the law. Alisha Rondas, 26, is the baby's mother and the woman Plumb allegedly assaulted Saturday night. She is charged with possession of methamphetamine, child endangerment, and public intoxication.
Carol Sisco, of the Department of Human Services said, "It breaks your heart."
Human Services has placed baby Daniel in temporary foster care.
"He had a check-up. He had some test done. He seems to be OK, and he's certainly a good little sleeper," Cisco said.
Court proceedings will determine whether or not Daniel's mother, Alisha, will be able to retain custody. The question now is how Daniel will recover emotionally as he grows older.
"Children do tend to be resilient, and with a lot of care and love they very often do well," Cisco said.
Police say Travis Plumb is an acquaintance of baby Daniel's mother. He's not Daniel's father. He has a history of domestic violence and is facing charges relating to the kidnapping.
Det. Jared Wihongi of the Salt Lake City Police Department said the Amber Alert issued in relation to this case was extremely successful. "The Amber Alert worked the way it was supposed to work," he said.
×
Related links
Most recent Utah stories