This archived news story is available only for your personal, non-commercial use. Information in the story may be outdated or superseded by additional information. Reading or replaying the story in its archived form does not constitute a republication of the story.
SALT LAKE CITY — A Boy Scout did his duty to God and country, and his neighborhood elementary school Friday. Our partners with the Read Today program were so impressed with his book drive, we're doubling his donation.
Robbie Borden is delivering hundreds of books he gathered going door to door as part of his Eagle Scout project. He wants to pass on his love for reading to other students.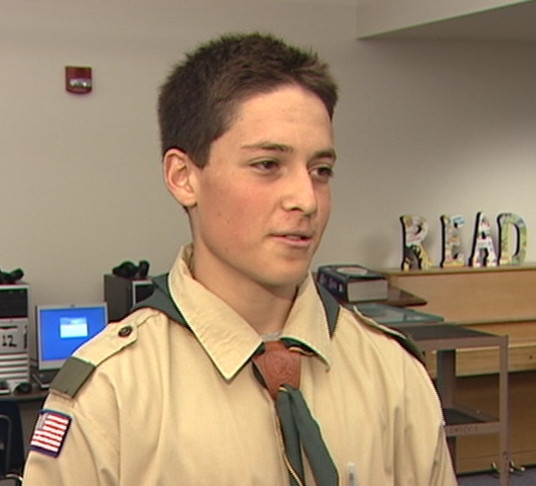 "I really hope reading gets these kids through college, and (they) get through their careers and have amazing opportunities in life," Borden said.
Once he wheeled in those books, he helped sort hundreds more donated by Reading Tree — a company that collects and distributes books for charity.
"I expected 200 or 300. But 1,200 is truly amazing, (just) how many people came together to donate books," Borden said.
"It's been proven that books and literacy is one of the biggest paths for people to improve themselves and explore the world," said Emily Dages, with Reading Tree.
The books will go to the afterschool program at James E. Moss Elementary School. Educators say they'll even have enough to give students a few books they can keep.
"It's more valuable, sometimes, for them to have them at home than to go to the library and interchange them," said Merrilee Plessinger, with the afterschool program. "So for them to be able to take them home, it's a great opportunity for them."
"I realize that skills I learned even in kindergarten have carried with me all the way to where I am now," Borden said.
KSL's Read Today program celebrates and supports efforts that get kids reading. And we're going to start the summer off on the right page with the Utah Book Festival on June 4 at BYU.
Students who come pledge to read on summer vacation will earn prizes. More information can be found at www.readtoday.com
Email: dwimmer@ksl.com
×
Related Links