Estimated read time: 2-3 minutes
This archived news story is available only for your personal, non-commercial use. Information in the story may be outdated or superseded by additional information. Reading or replaying the story in its archived form does not constitute a republication of the story.
Whit Johnson ReportingPolice say the baby is healthy and back home with his family, and his abductor has been caught.
This Amber Alert was pretty much a textbook example. Law enforcement worked quickly to get information to the media, who then broadcasted it to the public.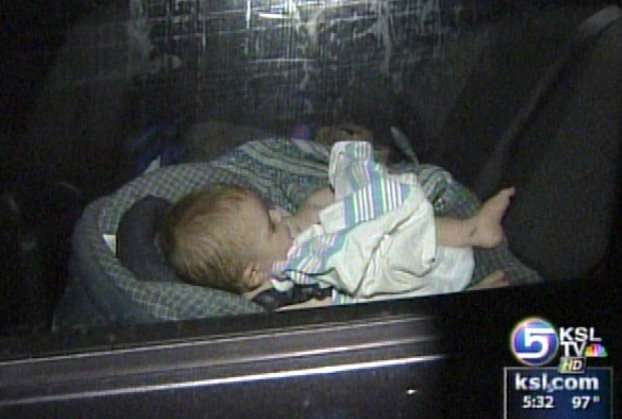 The suspect, Travis Plumb, allegedly made threats to stab the boy before he took him. In this case, a man watching television recognized the vehicle Travis Plumb was driving and then made a shocking discovery. Around 11:00 p.m. Salt Lake City Police worked quickly to secure an abandoned vehicle. Locked inside and asleep was 7-month-old Daniel, unaware the entire region was looking for him.
James Buckley, who found the baby, said, "The baby was crying. You can tell it's sweating pretty bad."
When Buckley found Daniel in the car, he immediately called police. Cops busted through the window and pulled out the infant, who was groggy and unscathed. A lot happened to lead up to this happy ending.
Salt Lake City Police Detective Jeff Bedard said, "Our suspect stated that he was going to get back into the car, drive away and stab the baby."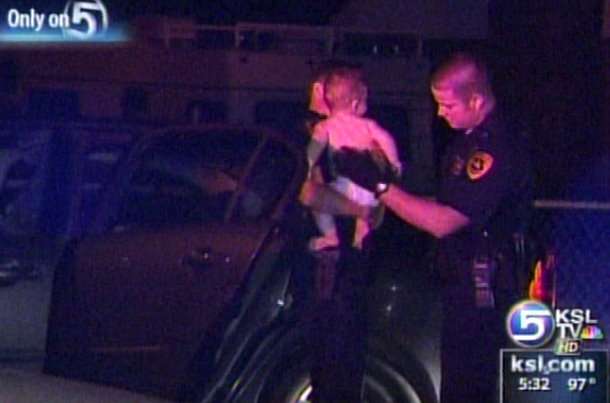 About 9 p.m., Daniel was with his mother and 30-year-old Travis Plumb traveling eastbound on I-80. They pulled over alongside the freeway near 1500 East. Police say Plumb pulled Daniel's mother out of the car by the hair and began punching and choking her. He then threatened to hurt Daniel, jumped in the car with him and took off.
Detective Jeff Bedard said, "We consider this guy to be armed. We consider him to be dangerous, based upon everything that's happened so far."
A short time later, the information was out, complete with a suspect and vehicle description.
Buckley says, "I was just sitting inside and I noticed the Amber Alert on TV and I said, "That's a gray Chevy Malibu."
He says the car had been parked in front of his home near 2800 South and 2800 East with its emergency lights flashing for nearly two hours. He thought it was suspicious, and the newsflash prompted him to check it out.
"I went out and looked. And I brought my flashlight outside, and I looked inside and I saw the baby inside the car," Buckley said.
We learned Sunday night that police caught the man accused of kidnapping the infant, Travis Plumb.
Apparently police got a call from someone who knew Plumb in South Salt Lake. Police went to the given address and picked him up. They then transferred him to the Salt Lake City Police Department.
Police say Plumb was arrested without incident.
Police say Travis Plumb is not Daniel's father. They wouldn't say much about his relationship with Daniel's mother other than they were acquaintances.
We searched court records on Travis Plumb. He was charged with domestic violence 11 years ago, but those charges were dismissed.
The child's mother has also been arrested on unrelated charges.
×
Most recent Utah stories