Estimated read time: 3-4 minutes
This archived news story is available only for your personal, non-commercial use. Information in the story may be outdated or superseded by additional information. Reading or replaying the story in its archived form does not constitute a republication of the story.
SALT LAKE CITY -- Britney Campbell is like most 8-year-old girls. She loves to dance and play with her mom's makeup and has big dreams of being a star. But unlike other girls -- and even unlike most grown women -- Britney is prepping for her future career by getting Botox injections.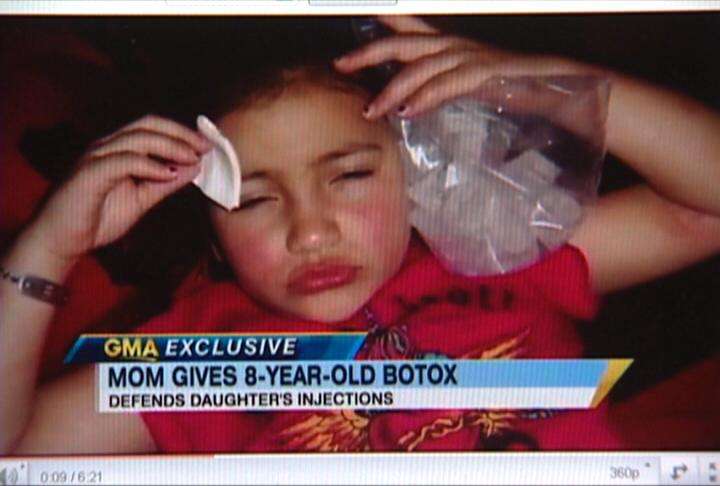 It has become the 'water cooler' story of the week. It's all over the web, and everyone is talking about it: A California mother is giving her 8-year-old daughter Botox injections so she'll do better in beauty pageants.
Parents, doctors and countless others are calling it "shocking," "outrageous" and "dangerous."
Kerry Campbell says she dreams of her daughter, Britney, becoming a star. As she first told the British tabloid "The Sun" last year, "I know one day she will be a model, actress or singer, and having these treatments now will ensure she stays looking younger and baby-faced for longer."
Kerry, who now lives in San Francisco, says she is an esthetician, a person who does cosmetic skin treatments.
But Is she licensed? Who is her Botox supplier? These are just some of the questions doctors are asking.
Dr. Renato Saltz, a Utah plastic surgeon, said, "I was very surprised. That's the first time I saw something so strange, I was appalled by the news. Like any other drug, it has risks. When you think that someone without adequate training and without perhaps any safety precautions is injecting in a child, to me it sounds criminal."
---
I know one day she will be a model, actress or singer, and having these treatments now will ensure she stays looking younger and baby-faced for longer.
–Mother Kerry Campbell
---
Not to mention morally and ethically questionable, doctors say. So do the pageant directors.
"A child is not an adult, a child cannot make that decision on their own. So I just feel like that is not an appropriate thing for a mother to do for a small child," said Renita Revill, executive director of the Miss Utah Scholarship Pageant. "Little girls are beautiful just the way they are, and why would you ever want to change that? How can a Botox injection be beneficial in any way to a little girl?"
Kerry Campbell says, "Everyone is doing it," meaning other little girls in pageants. She says she also waxes Brittany's legs and bikini line in an attempt to prevent future hair growth, telling The Sun, "It will save her a fortune in waxing when she's older."
So just how much physical and emotional pain are these treatments causing?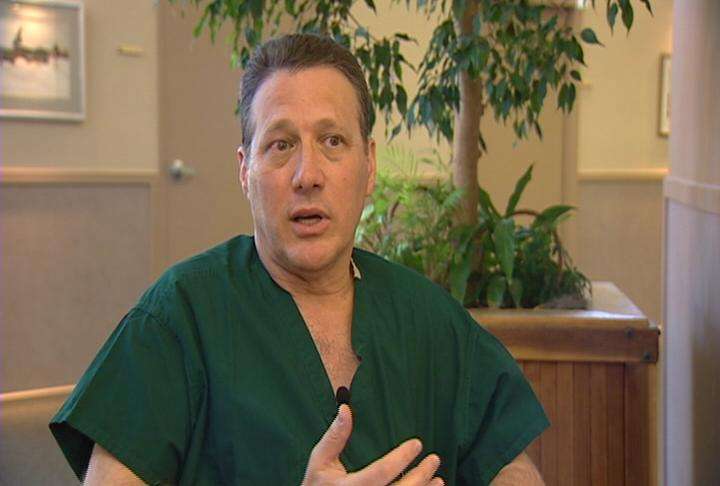 "They used to hurt, but now I don't cry that much," Britney said in the tabloid. "My friends think it's cool I have all the treatments and they want to be like me. I check every night for wrinkles. When I see some I want more injections."
Dr. Saltz said, "I haven't seen an 8-year-old -- and I have children -- who have any wrinkles that need to be paralyzed to start with, so that is just totally nonsense."
Some young women do get Botox treatments, but there is a recommended age. "We recommend only 18 and older to be treated with Botox." Dr. Saltz said. "It's a recommendation from the manufacturers, a recommendation from the FDA, and we just follow that. I think you have to be an adult to make an adult decision."
Revill echoed that sentiment. "There is always the exception of someone who thinks, 'Oh, I am not good enough the way I am. I've got to win, I've got to have the perfect hair, I've got to have the perfect body and if I have to have help getting that perfect body, I will.' And if she's an adult woman, that's fine. But the majority of the girls are beautiful just the way they are and they learn to take what they have and expand and make themselves better."
Doctors say only physicians and nurses are trained and licensed to give Botox injections, and every patient must know of the possible side effects and warnings and sign a consent form. They wonder about who is supplying this mother, Kerry Campbell, with this drug that could have serious health consequences with the way it's administered and with unknown long-term effects.
Email: cmikita@ksl.com
×
Photos
Related links
Most recent Utah stories