Estimated read time: 2-3 minutes
This archived news story is available only for your personal, non-commercial use. Information in the story may be outdated or superseded by additional information. Reading or replaying the story in its archived form does not constitute a republication of the story.
Sarah Dallof Reporting The Salt Lake County Sheriff's Office makes some big arrests. Not only do investigators believe they've caught the men who were breaking into homes while the occupants were sleeping, they also believe they've solved several other home invasions.
Officers thank television news viewers for tipping them off to the alleged burglars' identities.
Shortly after a surveillance tape of two people using a credit card stolen in one of the home invasions was broadcast, detectives started getting tips about the people's identities, and information that they might be at a motel.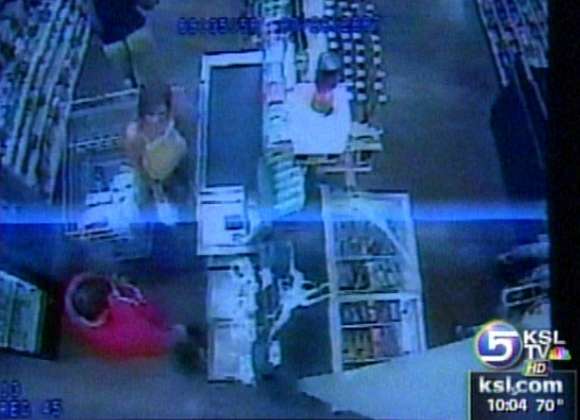 Lt. Paul Jaroscak of the Salt Lake County Sheriff's Office said, "The media broadcast that and that really ramped everything up, because we got numerous calls from citizens recognizing these people."
Investigators arrested them at a Salt Lake County motel late Friday night.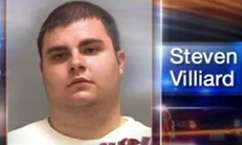 Investigators don't believe the woman on the tape was involved. But the man, 18-year-old Steven Villiard, faces charges of possessing and using a stolen credit card. His alleged accomplices, 20-year-old Danny Dobson and 18-year-old Carlos Delgado, face multiple counts of burglary.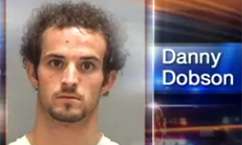 According to the Salt Lake County Sheriff's Office, most burglars want to get in and out of a home as quickly and as quietly as possible. But in at least one case related to these suspects, a car was driven from an attached garage while the homeowner was inside sleeping.
Because the homes the three men are accused of breaking into were occupied at the time, the penalties they could face will be serious.
"They're looking at some heavy time," Lt. Jaroscak said.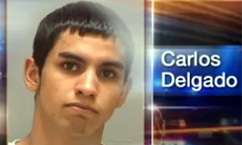 And there could be more charges to come. Investigators think the three suspects may have be involved in more burglaries.
"We believe there may be two more in Cottonwood Heights in nearly that same area. We're also learning about them potentially being suspects in Taylorsville or Murray burglaries," Lt. Jaroscak added.
The burglaries that prompted the release of the video happened sometime between Tuesday night and Wednesday morning, while the homeowners were sleeping just feet away. Investigators say the fact that in both cases the victims were elderly, female and living alone now appear to be simply coincidence.
"There's relief. I think one of the things that relieved them is that it doesn't appear they were specifically targeted, that they weren't looking at these women as targets," Jaroscak said.
Investigators believe the burglaries may have been an attempt to get money for drugs. They found no drugs inside the motel room or in the car the three were driving.
×
Related links
Most recent Utah stories