Estimated read time: 2-3 minutes
This archived news story is available only for your personal, non-commercial use. Information in the story may be outdated or superseded by additional information. Reading or replaying the story in its archived form does not constitute a republication of the story.
John Daley ReportingIt's back to the future. Utah's state Capitol is undergoing a $200-million restoration, one of the most prominent projects of its kind ever in the U.S.
Once-forgotten plans for the building and its grounds are now coming back to life. Work on the Capitol is marching along toward a grand reopening in six months.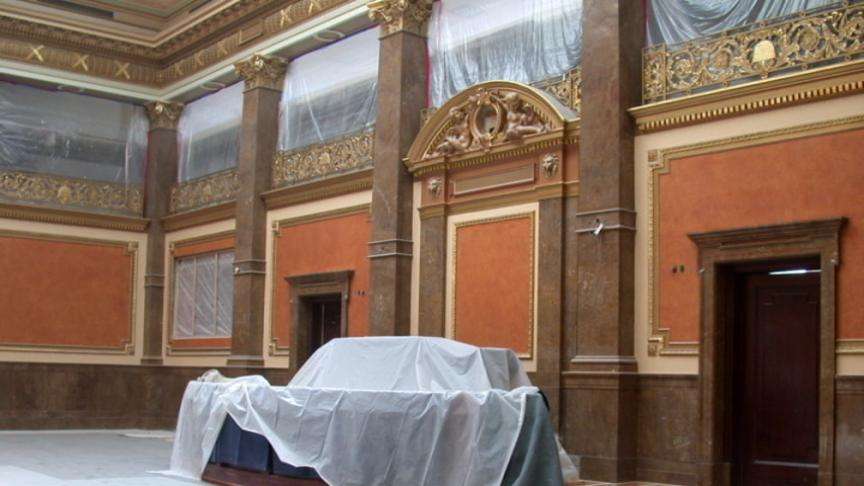 Tours have been stopped to save the "wow" moments until then, though you can see from digital photos that the interior already looks mighty impressive.
Behind the story of Utah's Capitol renovation is the tale of two architects -- Richard Kletting and John Olmsted.
Kletting was chosen over 40 other architects to design the massive structure, with its classic and renaissance influences, famous dome and columns.
John Olmsted originally mapped out the grounds surrounding the Capitol. He was the son of Frederick Law Olmsted, the father of U.S. landscape architecture, the planner of New York's Central Park and the U.S. Capitol grounds.
But some of the original plans for Utah's Capitol were never implemented. The project simply ran out of money. Then, 100 years later as architects began exploring restoring the Capitol, they discovered the old drawings.
Kletting's concept called for an unroofed, paved area around the exterior of the building.
David Hart, executive director of the Capitol Preservation Board, said, "That terrace was never built. So that gave us an opportunity to build that terrace to hide the seismic moat between the building and the new terrace."
There were two dilemmas for the restorers of the Capitol. First, what to do to accommodate, in the design, base isolators in the depths of the Capitol aimed at making it earthquake-ready. Also, how to implement post-9/11 security measures without compromising the Capitol's architecture.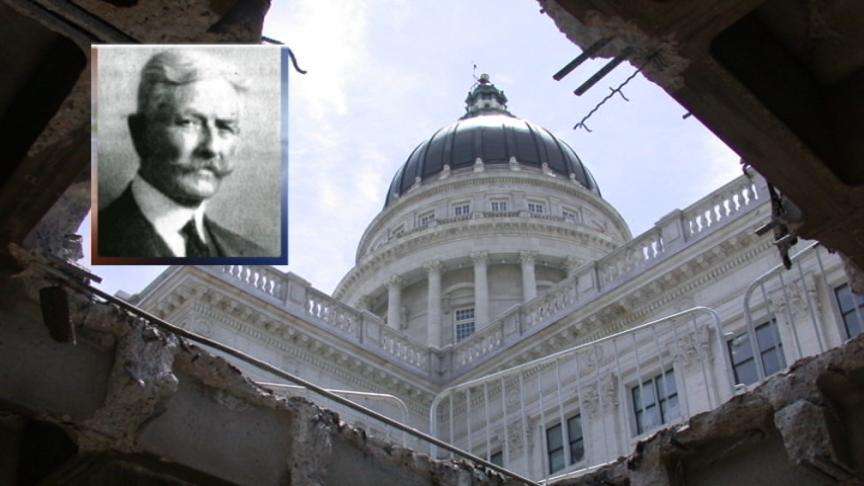 The solution is going back to the original Kletting and Olmsted plans and merging them.
"It's interesting that when you look back in history and take those things that our forefathers developed, that they provided the answers for how to solve our problems almost 100 years later," Hart said.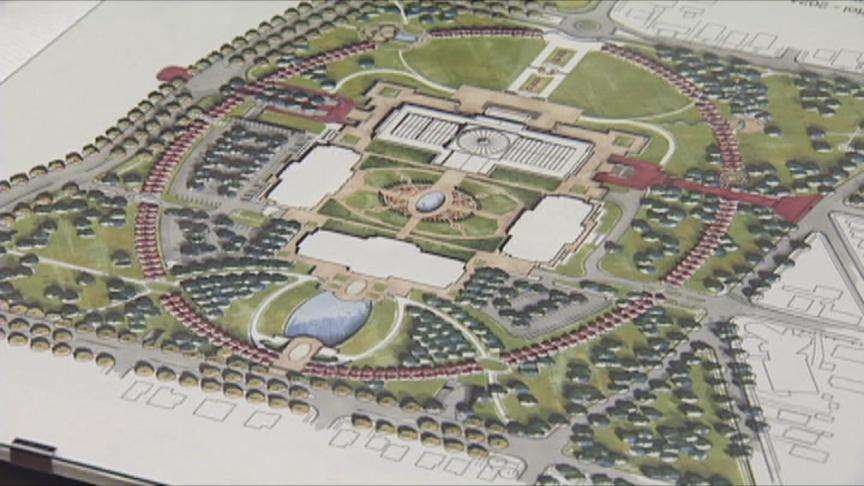 The project has a notable feature that seems likely to make it a favorite Utah destination. It's an elliptical footpath, called the Memorial Walk, designed by Olmsted and flanked by 500 cherry trees. In springtime it could rival those of the nation's capital.
When can all of us see the rejuvenated building? A public open house is scheduled for December with a grand opening in January.
×
Most recent Utah stories