Estimated read time: 2-3 minutes
This archived news story is available only for your personal, non-commercial use. Information in the story may be outdated or superseded by additional information. Reading or replaying the story in its archived form does not constitute a republication of the story.
Sarah Dallof ReportingWest Jordan homeowners struggle to clean up the mess left by sheets of water that poured into their homes, and in St. George, flash floods sweep through city streets, knocking out power. The storms caused thousands of dollars in damage and terrified those caught in the heavy rains and strong winds.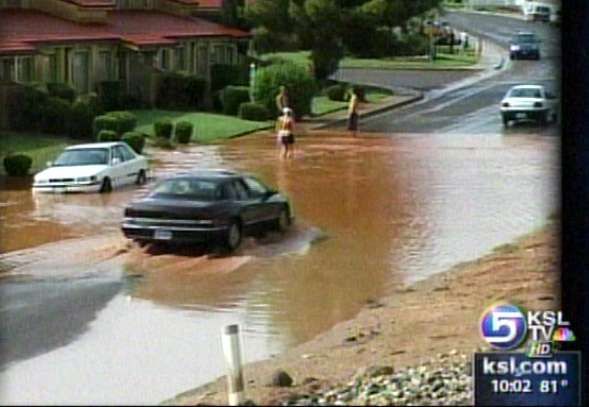 The life of one West Jordan family is spread out all over their front yard to dry -- books and shoes, dressers and kids toys. All of it was covered by water and mud in just a few seconds.
Christina and Charles Orcutt moved her from Florida to escape hurricane season. Ironically, it's Utah's weather that has turned their lives up-side-down.
"I was up on vacation and got a phone call from my mom screaming because the window blew in on her, cut her up," Christina said.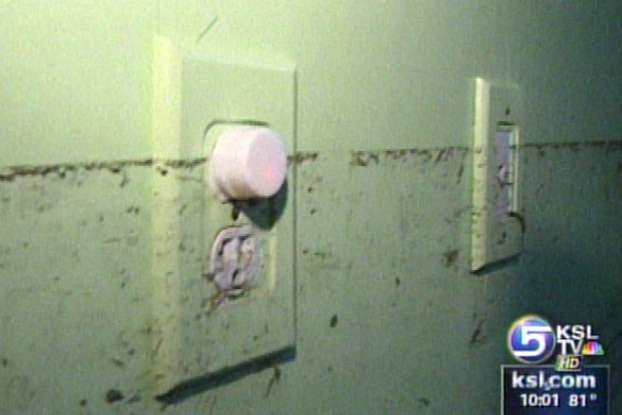 Shards of glass still hang in that window frame. The window was shattered when a retention pond at a private school on the other side of Kristina's fence overflowed into their basement. The water left marks above electrical sockets.
The Orcott's neighbors are cleaning mud off of what the family was able to salvage.
Seven other homes on the street were also flooded. Now, while the city, the school and insurance companies battle out who was responsible, the Orcotts worry about more extreme weather and possible further damage.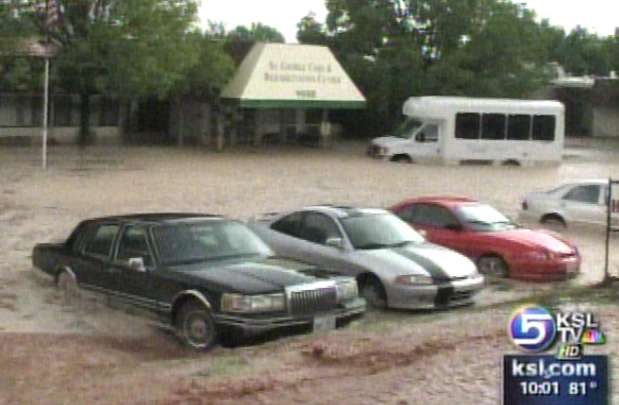 The water that poured through streets in St. George was caught on tape as it made impromptu rivers down hillsides. The muddy water flowed through parking lots. It's an unexpected sight anywhere, but especially in a desert.
We spoke to a public works official with West Jordan City who advised, if you're ever in a situation like this, document it by taking photos and video. Also, there's power in numbers; band together with neighbors who are also effected.
×
Related links
Most recent Utah stories