Alex Cabrero Reporting
Today was a perfect day for skiing, even those new to the sport could appreciate the great conditions. In fact, it was so good, you didn't even need both legs or arms.
It's amazing that Sydney Tall is able to ski, much less get the kind of air she does.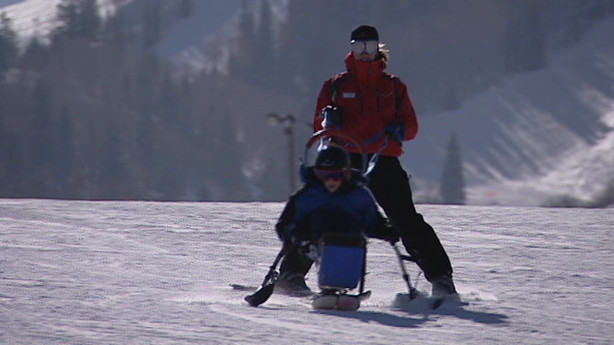 Sydney Tall, Cedar Hills Resident: "I had bone cancer, osteosarcoma, when I was six."
Doctors had to amputate her left leg. Back then she never thought she'd be able to do this.
Sydeney Tall: "It's pretty scary at first. I didn't think I would be able to do it and I was really nervous."
She's not the only one. Lots of teenagers just like her are learning to ski this week at the Park City Mountain Resort. They're all with the Shriners Hospital, learning alongside Scott Hosie, an amputee himself.
Scott Hosie, Shriner's Hospital: "Amazing, you know, a lot of these kids have never been on skis before."
And if you've never been on ski's, Hosie says doing it with one leg is a lot easier than two anyway.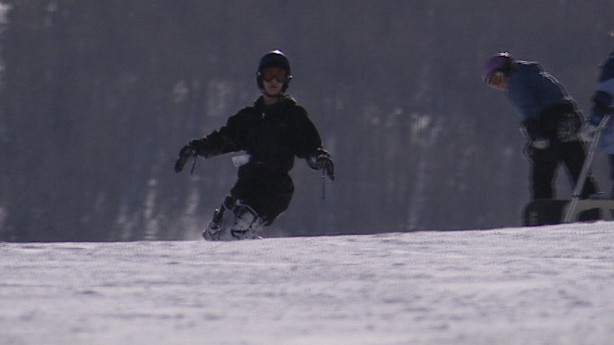 Scott Hosie: "I've taken people with two skis, taken them to one ski, and they pick it up in no time."
That may help explain why Tylan Quigley skipped ski's all-together.
Tylan Quigley: "Yeah, I like to go fast."
A regular ski wouldn't work anyway since he was born without legs. Now they'd most likely just get in his way.
Tylan Quigley: "It's way fun. I think it's the funnest thing on earth."
He could probably even teach you.
Tylan Quigley, Kaysville Resident: "I just say, if I can learn it, then you can learn it."
It just goes to show, for these kids they want to have fun, and they're not going to let anything stop them. The skiers will have a mini-Olympics at the slopes this coming Thursday.
×