Estimated read time: 2-3 minutes
This archived news story is available only for your personal, non-commercial use. Information in the story may be outdated or superseded by additional information. Reading or replaying the story in its archived form does not constitute a republication of the story.
Ed Yeates ReportingThe Centers for Disease Control is in Utah to help investigate that outbreak of tularemia that occurred on the shores of Utah Lake two weeks ago.
Tularemia is sometimes called rabbit fever. While it is endemic to Utah, only two to four people a year get it.
So when a cluster happens, like the one at Utah Lake two weeks ago, epidemiologists want a thorough investigation. That's why State Health invited the CDC to come and help. State epidemiologist Robert Rolfs says, "One of the reasons we invited CDC to come is the last large outbreak where there's a good description of is more than 30 years ago, back in the 1970s. And the risk did go all summer that time, so we want to stay on top of it. We're looking for more cases. If we see more, we'll put out more alerts so people do know about this."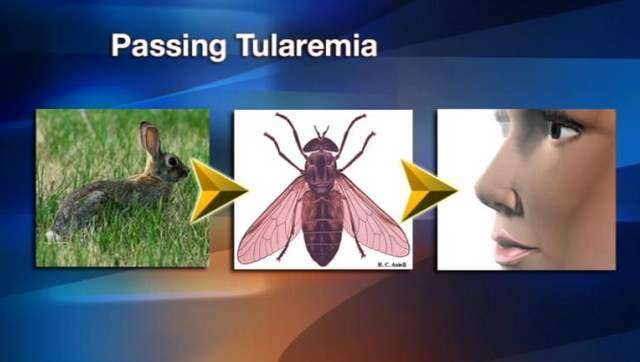 In most cases, a deer fly bites an infected rabbit or rodent then bites a human, passing on the bacteria.
It spreads from the site of the bite to lymph nodes and other parts of the body. People can get seriously ill, but with treatment few die.
A lot of unanswered questions remain. In addition to deer flies, were ticks or even mosquitoes involved? Did they get it from rodents as well as rabbits? Were some campers using repellents? Did they work?
Researchers also hope to find out why some people get really sick with tularemia, while others don't.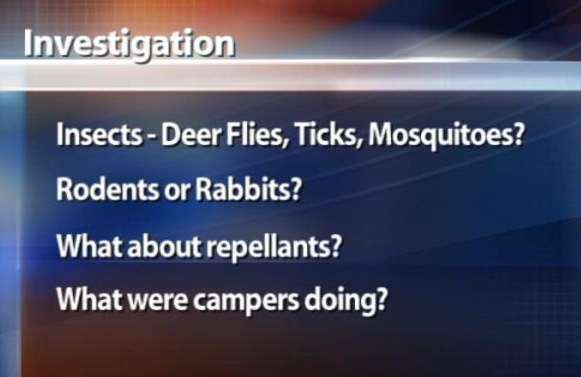 Eighteen people spread over a wide area in and out of that campground were symptomatic of tularemia. So far, tests have come back positive for four.
Even though the military identifies tularemia as a potential bioterrorism agent, this latest cluster infection was all the work of nature.
×
Related links
Most recent Utah stories