Estimated read time: 3-4 minutes
This archived news story is available only for your personal, non-commercial use. Information in the story may be outdated or superseded by additional information. Reading or replaying the story in its archived form does not constitute a republication of the story.
(KSL News) There's new information on a couple of overnight burglaries in Cottonwood Heights. The suspects were caught on video, trying to use one of the stolen credit cards.
Two homes were broken into sometime between 11 p.m. and 8 a.m. The homes are a couple of blocks apart. Occupants were inside the homes at the time.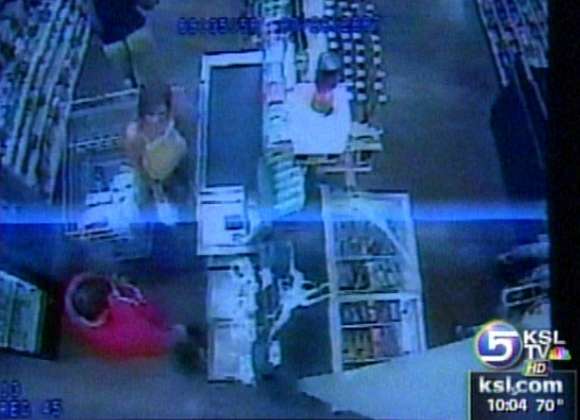 The burglars took money, credit cards and ID cards.
Salt Lake County Sheriff's Lt. Paul Jaroscak says, "We really want to catch these people. Our detectives started working this and were notified later in the day that one of the credit cards stolen from the house had been used at a Wal-Mart in Murray."
Wal-Mart provided the sheriff's office with the surveillance tape. It shows a man and woman at the self check-out counter attempting to use a credit card. When it's rejected, they walk away.
If you have any information, call the Sheriff's Office 743-7000.
---
EarlierPaul Nelson and Sarah Dallof Reporting
Two burglaries in Cottonwood Heights have frightening similarities. They both targeted elderly women who live alone and who were sleeping at the time of the break-ins.
Investigators believe the burglaries took place sometime between 11 p.m. and 8:00 a.m.
Now, they're hoping the public can help them with the case before this happens again and somebody gets hurt.
At one house, the burglars stole a car. The burglars ransacked the other home. The homeowner believes the only thing that was taken was a five-dollar bill.
Beryle Schlumbohm says, "I picked up all these other cards up things that were all over. And they were out of my wallet. And they were out all over here."
Besides a missing five-dollar bill, Schlumbohm woke up this morning to a mess. She says, "My home health lady came in, and she got me up and she thought, 'You really threw things around last night.'"
Schlumbohm figures the burglars got in through a window she'd left cracked open. They went through financial papers, opened drawers in spare bedrooms, then left through the back door, all while she and her dog were sleeping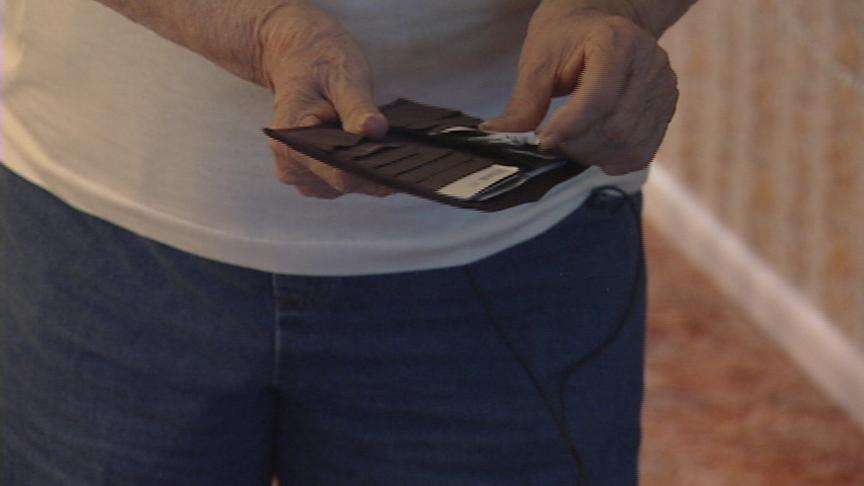 She says, "It's very uncomfortable, scary, whatever you want to call it to know someone was in the house, and the dog didn't even bark. What's the matter with the dog?"
"It's very, very upsetting that I would be the target of something like that just because of my age," says Schlumbohm.
Less than a block away, another home owned by an elderly woman was burglarized sometime during the night while that woman slept. Brenneman says, "A garage door was forced open, and a vehicle was removed from the house. The perpetrator also went inside the house, went through some personal items in the house."
Brenneman says, "It's highly likely the perpetrators were the same in both events." Investigators are particularly concerned about these cases because the victims were home at the time and were vulnerable.
So far, they have no suspects. Neighbors didn't reported seeing anything strange, and the homeowner didn't realize what had happened until they woke up; a fact Schlumbohm is more than OK with. "I don't care to catch them, thank you. In fact, if I'd heard them I'd probably have pulled the covers over my head."
Schlumbohm says she'll never leave her window open again overnight. Locking windows is a good idea, according to police.
In the hot months, the number of burglaries goes up because it's easier for criminals to get inside the homes.
The Salt Lake County Sheriff's Office believes they have video of the suspects using stolen credit cards. They will be release that surveillance video later tonight.
If you have any information about these robberies, you're asked to call Salt Lake County Sheriff's Office.
×
Most recent Utah stories