Estimated read time: 2-3 minutes
This archived news story is available only for your personal, non-commercial use. Information in the story may be outdated or superseded by additional information. Reading or replaying the story in its archived form does not constitute a republication of the story.
Ed Yeates ReportingA new, powerful CT scanner can reveal whether you have heart disease within seconds. The new-generation device was unveiled today at the University of Utah.
High-resolution images of the heart taken by a new CT scanner are so powerful, so fast, it can take a complete 3D profile of the heart within the time it takes the heart to beat only five or six times. There's no blurring. Pictures are crystal clear because the scanner rapidly produces multiple images by freezing the motion of the heart. And it's going to get even faster.
University of Utah cardiologist Dr. Sheldon Litwin says, "The hope is we could eventually scan the whole heart in a single heartbeat."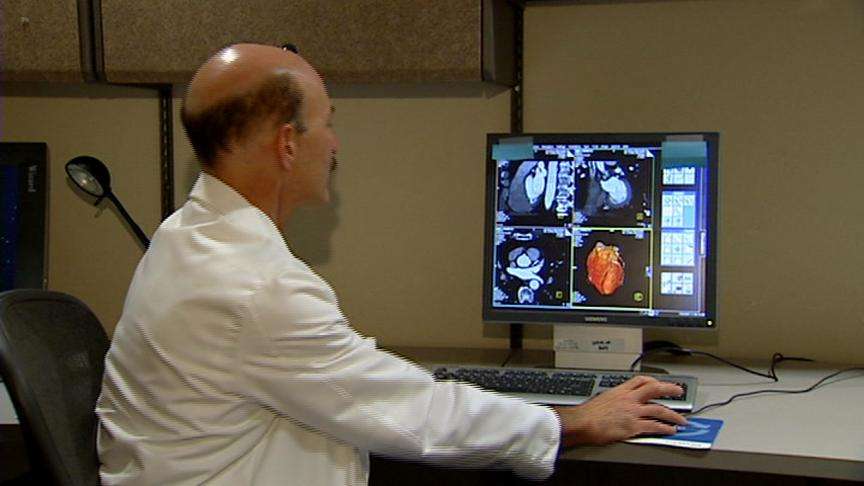 Dr. Litwin says the fast-moving scanner not only identifies patients with heart disease but those who don't have it who are not having a heart attack.
Instead of a diagnostic invasive procedure in the cath lab, "We can potentially put them into the scanner. If it's negative they may be able to be discharged immediately. So this can take what was a 24-hour stay in the ER or hospital down to one hour."
It uses two X-ray sources coming from different angles to multiple detectors, all moving very fast. With the cover removed, you can see how fast the machine is spinning -- making three complete revolutions per second.
"The G-forces that are created from that are comparable to what is achieved in a fighter jet when it's flying," Dr. Litwin says.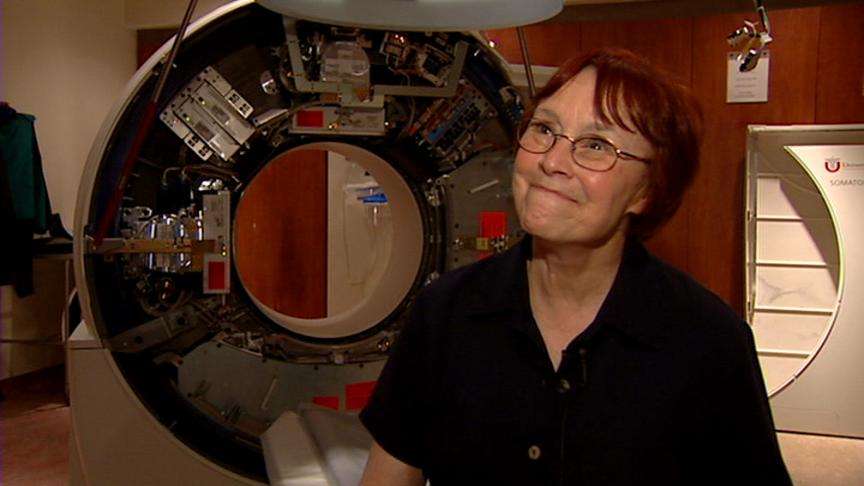 Of course, patients resting comfortably in the middle of the scanner don't feel those forces.
Heart patient Carolyn Larrivee told us, "I would say for me the speed of my life changed in a heartbeat. It's an IV, it's some dye, and you instantly know what you have."
Dr. Litwin rotated and tracked the vessels in Carolyn Larrivee's heart. A bright spot on another patient's picture identified a blockage.
Larrivee says, "And so my life changed in that period of time." For her, it was in time for the better!
Because of its speed, the new scanner also exposes patients to less radiation.
×
Most recent Utah stories