Estimated read time: 1-2 minutes
This archived news story is available only for your personal, non-commercial use. Information in the story may be outdated or superseded by additional information. Reading or replaying the story in its archived form does not constitute a republication of the story.
*Keith McCord Reporting*Photos courtesy of Deseret Morning News
A Utah cowboy competing in the Days of '47 Rodeo was critically injured on the final performance of the rodeo.
Tag Elliott, from Box Elder County, was on a bull said to be one of the meanest in the world. Elliott was knocked unconscious and was on the ground for several minutes while the stunned crowd looked on.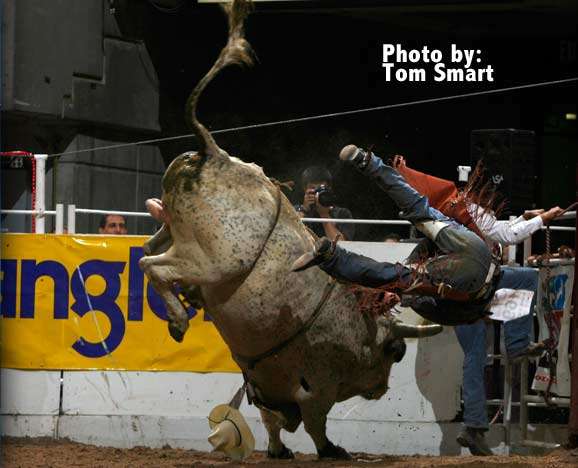 Elliott, currently in 24th place in the Pro Rodeo Cowboys World Standings, was on a bull named "Werewolf." The bull weighs more than 1,500 pounds.
They were coming out of the gate last night. Elliott was on the bull for just a few seconds when the two collided head-to-head. It was a severe, direct blow. He was out cold for several minutes.
Other cowboys and rodeo clowns quickly surrounded Elliott and provided aid until the ambulance arrived.
Elliott's mother says her son was in surgery for seven hours. He had a broken cheek, and both his upper and lower jaws were broken.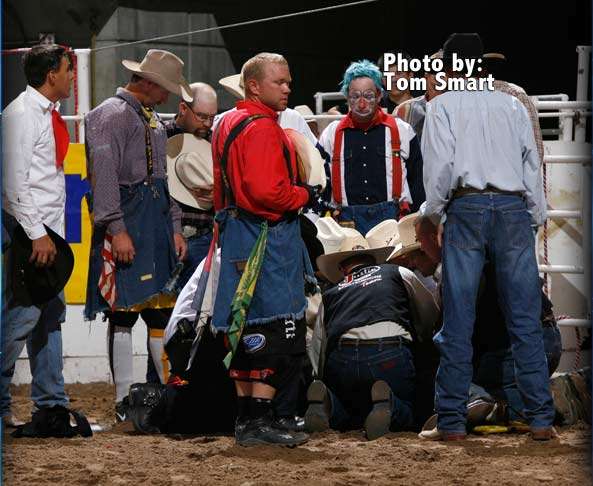 Elliott definitely knows how to ride. In 2006, he won the bull riding event at the Utah High School Rodeo Finals. He was second in the nation at the college rodeo finals.
Plastic surgeons say the surgery went well, and the prognosis is good for a full recovery. Elliott is in critical condition in the ICU at LDS hospital, and he will likely to be there for a while.
Mrs. Elliott wants to thank everyone who expressed concern for her son. It's a rough business to be sure, but Tag's mom fully expects him to be riding again!
×
Most recent Utah stories