This archived news story is available only for your personal, non-commercial use. Information in the story may be outdated or superseded by additional information. Reading or replaying the story in its archived form does not constitute a republication of the story.
SALT LAKE CITY -- Are people who drive hybrid and electric cars pulling their weight? Utah lawmakers on both sides of the aisle are considering that as they look for future revenue for roads.
Sen. Kevin Van Tassell, R-Vernal, wants his peers to study a fee for owners of hybrids and electric vehicles. He points out those car owners pay less in gas taxes and contribute less to road upkeep, although the cars use pavement as much as other vehicles.
Senate President Michael Waddoups says lawmakers don't want to discourage people from buying the cars, but the legislature need to fund roads, as well.
"We're starting to have roads that are in the failure classification, and that need to be improved," he said.
Senate Minority Leader Ross Romero, D-Salt Lake, suggests a fee based on use, calculated by miles. "So you have very low miles, then your assessment would be very low," he explained.
At the pump, gasoline prices continue to soar with no let-up in sight. That could lead to more hybrids and electric cars on the road.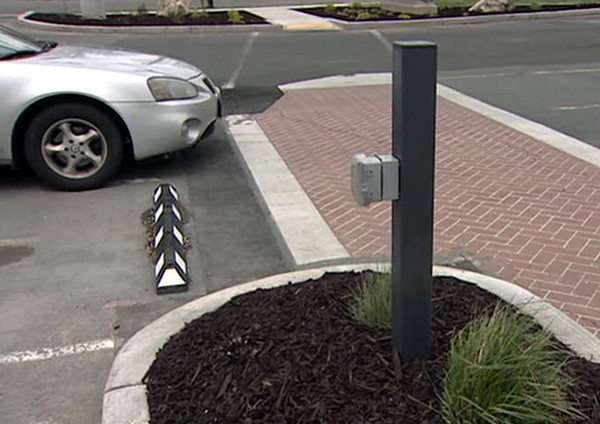 In Salt Lake City, five charging stations are operational. Drivers can pull up in their electric cars, flip a switch, and plug in to recharge their vehicles.
The stations are already drawing regular customers. Many of them don't like the fee idea, saying cheaper fuel costs are an incentive for buying the cars. Other Utahns, even those who don't drive electric or hybrid vehicles, say they have a problem with the fee.
Fred Evans said, "I don't think it makes much impact and it just irritates people. They're already paying a premium to buy the car in the first place."
Ashley Smith agreed. "I just think it's unnecessary," she said.
Republicans say the issue will be studied in the coming months.
E-mail: aadams@ksl.com
×