Estimated read time: 3-4 minutes
This archived news story is available only for your personal, non-commercial use. Information in the story may be outdated or superseded by additional information. Reading or replaying the story in its archived form does not constitute a republication of the story.
Sam Penrod ReportingThis morning firefighters begin their seventh day of work on the Salt Creek fire near Nephi.
The Salt Creek fire has scorched more than 21,000 acres in Central Utah, but it is now 20 percent contained. There has been some rain, and the improved fire activity Highway 132 to re-open yesterday.
Today, Senators Orrin Hatch and Bob Bennett will meet in Washington, D.C. to discuss the wildfire situation in the west. They will join other western Senators to discuss how they can help battle fires at the federal level and what can be done to prevent them in the future.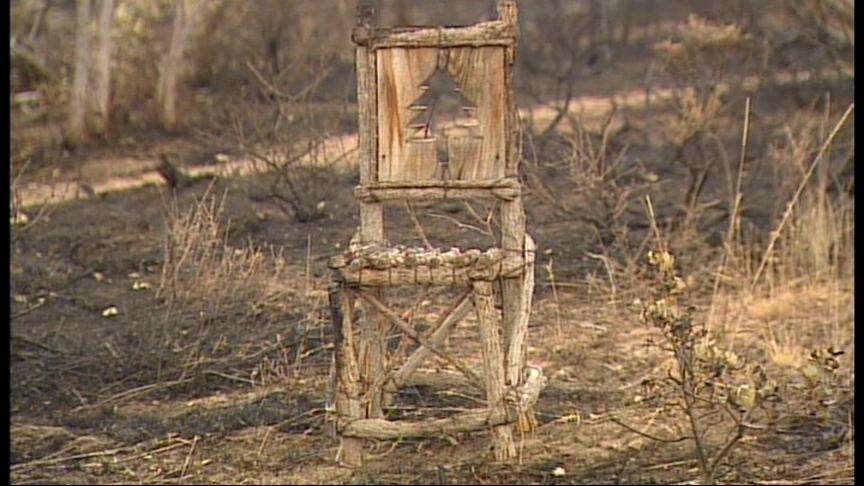 The fire is slowing down, thanks to the weather, so firefighters are finally getting some relief, and so are those that are being impacted by this fire. Tonight, we follow up on two families we've covered since this fire started, so you can see the outcome for them, now that the smoke is clearing.
Sheep are safely back on the farm, after escaping the flames of the Salt Creek fire. On Thursday night they were trying escape the fast moving flames. In fact, video that aired in our news story that night helped Tom Goble to know where his sheep were moving so he could get them out.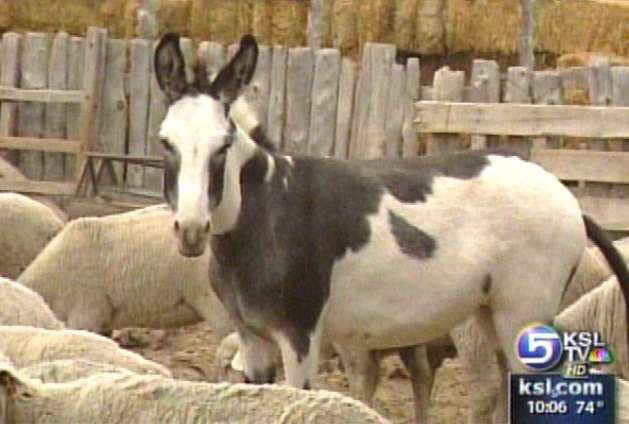 "I'm pretty confident that if we hadn't have gone in there, we would have lost the rest of them. You can see some of these are singed, so they were close to the fire or in it. There are plastic ear tags in some of the ewes and some of them are melted," Goble said.
Sadly, 65 of Goble's sheep perished because they went the wrong way and became trapped against a fence. The Goble's credit a burro they call Jalapeño for rescuing many of the sheep that survived, leading them away from the flames. "We feel that probably a third of these that are left, followed him out of the fire," Goble said.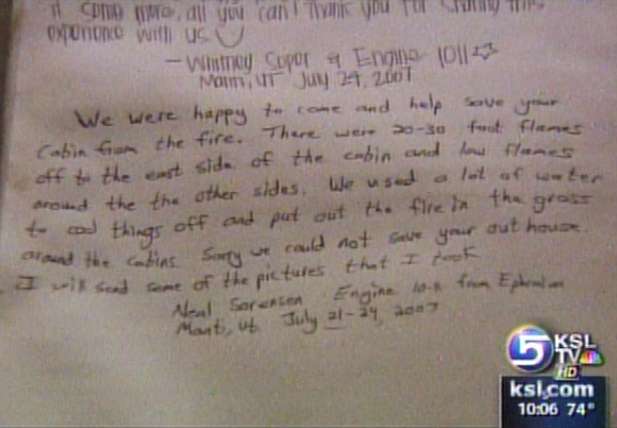 On Friday, Brent Boswell and his parents waited at the bottom of the canyon. At that time Brent said, "They are seeing their whole retirement going up in smoke." Today, they went back to their cabin in Holiday Oaks to see what they had left. Looking out the front door of the Boswell Cabin, you can see how close the fire got.
"We came in half expecting to be full of water, and to see the outside unscathed and the inside dry as a bone, we were really, really blessed," Boswell said.
Local volunteer firefighters defended many cabins from the flames. Their efforts are documented in the cabin's log book. Firefighter Neal Sorensen writes, "We were happy to come and help save your cabin from the fire. There were 20- to 30-foot flames off to the east side."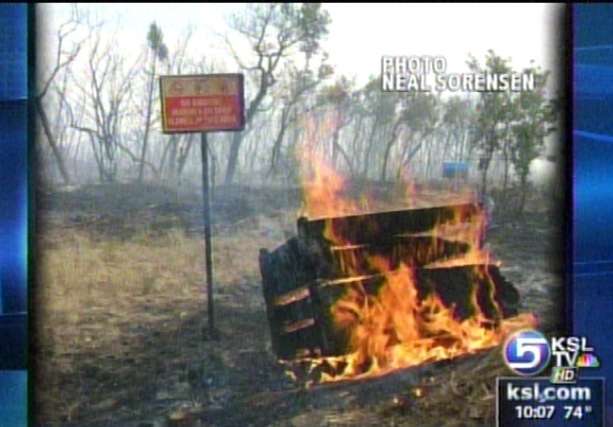 One firefighter protecting the cabin suffered some smoke inhalation during those tense moments. It's firefighters like him the Boswells say they can't praise enough.
"The next morning the sheriff called him to check on him, and he said, you know, something along the lines that 'my lungs hurt, and I can't breathe, but it sure felt good to save that cabin.' And how do you say thank you to somebody who does something like that of yours?"
That's something we are hearing from everyone, at how indebted they are to all of the firefighters and police officers who've done their best over the last six days to get this fire contained. Of course there will be some long-term effects from this fire, but people here can begin to relax, knowing the fire is beginning to calm down.
×
Related links
Most recent Utah stories