Estimated read time: 2-3 minutes
This archived news story is available only for your personal, non-commercial use. Information in the story may be outdated or superseded by additional information. Reading or replaying the story in its archived form does not constitute a republication of the story.
Ed Yeates ReportingVisitors to Hogle Zoo today may not have noticed, but veterinarians and keepers there were treating some animals for diabetes and other ailments. What's really surprising is how those animals get that treatment.
The treatments occur backstage at the zoo. It is some pretty amazing behavior as the animals willingly accept medical treatment.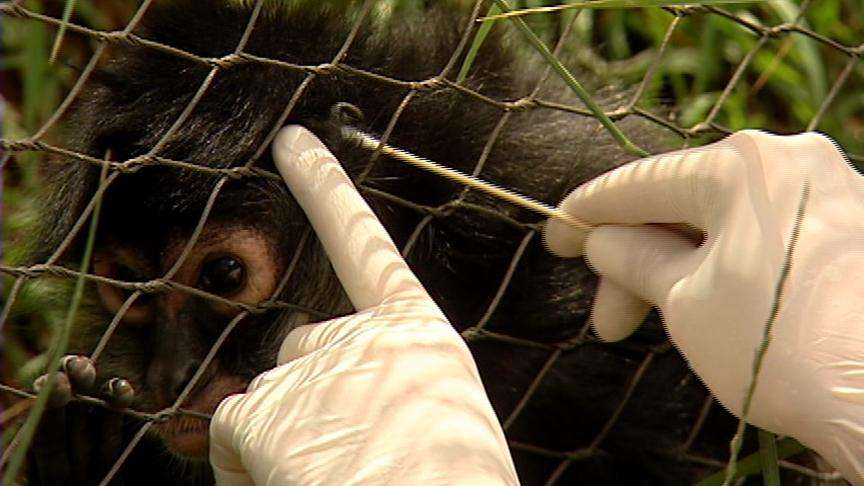 Zookeeper and trainer Kalyn McKenzie has taught Yolee, a spider monkey, how to present herself for a medical checkup. She uses a special whistle as a bridge, telling the animal it has done well, followed with a reward. Yolee's sister, Ebony, who suffers from allergies, will also submit for treatments, even an injection.
A Schmidt guenon named Jynx has diabetes. The animal is on a special diet, including biscuits packed with fiber, a roll made from a gelatin mixture and fruits low in sugar.
McKenzie says, "One of the guenon's, which are medium primates, they can have this much apple which is about 15 grams per animal, because of the diabetes. Whereas an animal of the same size that does not have the diabetes can have up to 70 grams per animal. So that's quite a difference."
Momcat, a ringtail lemur, also has diabetes. Veterinarian Erika Travis says she was diagnosed through a routine blood screening. "We saw that her blood sugar was high, then consistently high, so we got her on an oral medicine called glypicide to control her diabetes."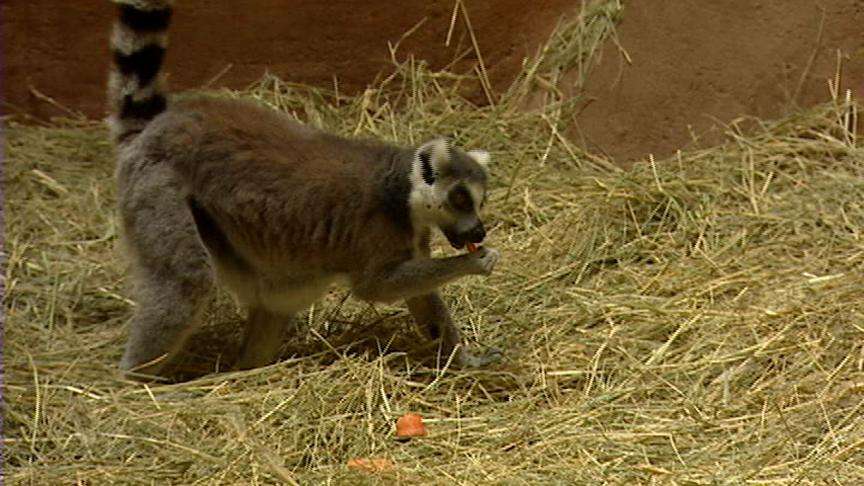 Momcat gets her medication in a warmed piece of yam. Food for 26-year-old Jynx is spread around the outside the cage so she'll exercise more, just like humans do for diabetes.
Shoulders for injections, chests for heart and lung checkups, ears, eyes, nose and mouth for first aid - all submitted willingly for medical house calls.
Dr. Travis says unlike lifestyle, which often triggers age-onset diabetes in humans, primate diabetes, which is rare, is almost entirely genetic.
×
Most recent Utah stories