Estimated read time: 2-3 minutes
This archived news story is available only for your personal, non-commercial use. Information in the story may be outdated or superseded by additional information. Reading or replaying the story in its archived form does not constitute a republication of the story.
Gene Kennedy ReportingWith this year's crackdown on personal fireworks, the professional shows are where it's at, but at least one show was affected by this year's fire danger.
Fans at Franklin Covey field are waiting for that extra treat: a game and fireworks. Unfortunately, Real Salt Lake fans won't get their added bonus. Fire danger is a concern everywhere, whether it's professional firework launch sites or on the streets.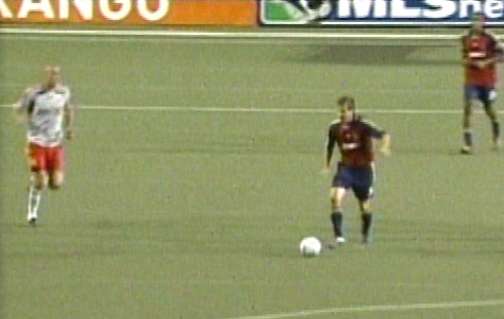 Even after all the talk of fire danger, all the media publicity, someone has to break the rules. While patrolling last night, Sandy police officer Chris Pearson found a group setting off illegal fireworks in a back yard. The homeowner received a pricey citation.
It may be a bummer, but it shouldn't come as a surprise with conditions this dry.
Sandy resident Michelle McMaster said, "I'm going to the public fireworks myself. I feel like it would be smart to ban it or control it and have it be in a public place where everyone can enjoy it, but not causing fires."
Most public fireworks shows are going off without a hitch tonight. The exception is Real Salt Lake's canceled show. The University of Utah's fire marshal said the launch site, near the University practice field, is just too dry. "The trees are stressed. The scrub oak is stressed and all the elements in our launch zone are dryer than we've seen in years," Mike Halligan said.
The decision to cancel came after two Real fireworks shows went awry this month. Halligan tells us, "The 4th of July and then last Saturday at the Real game, and both of those had small brush fires."
The U's fire marshal said canceling was best to protect the firefighters. For those Real fans who didn't get to see a fireworks show, the team is offering discount tickets for a future game.
×
Related links
Most recent Utah stories