Estimated read time: 1-2 minutes
This archived news story is available only for your personal, non-commercial use. Information in the story may be outdated or superseded by additional information. Reading or replaying the story in its archived form does not constitute a republication of the story.
Sandra Yi ReportingAn overnight beer run ended with a shooting. Police are now looking for three men.
Police say the clerk was standing by the door, trying to get the license plate of the robbers' car, when he was shot.
It happened around 2:30 this morning, at the 7-Eleven store on 500 North and 300 West. Police say three men walked into the store, all them were armed and showing their weapons. When the thieves left the store with some beer, the clerk walked over to the door and tried to get a vehicle description. That's when the beer run turned into a much more serious crime.
Salt Lake City Police Lt. Craig Gleason said, "The shooting was a surprise to everyone. There's all kinds of displaying of arms that happens in these kind of things. There's no sense in shooting a clerk over a 12-pack of beer, so no one expects that to happen, but it did here."
The clerk was shot once. He was taken to the hospital in serious condition.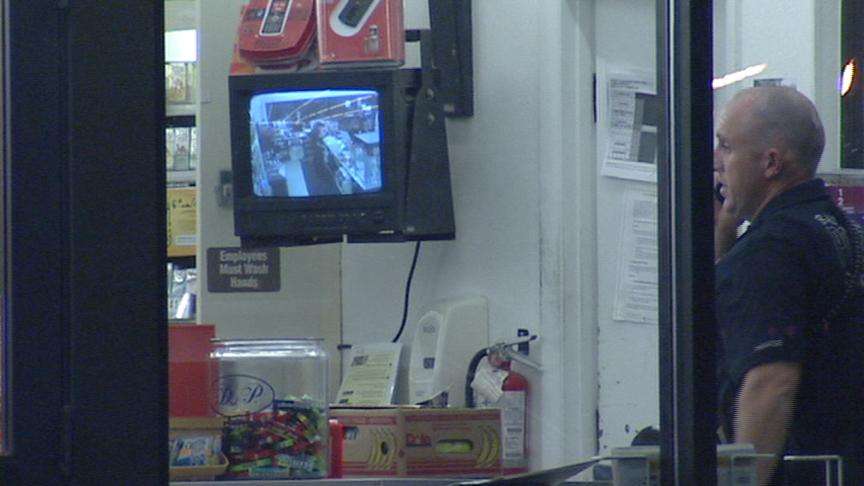 Police are now looking for the three men involved in this. They have only a vague description of the men. They say their best lead is the store surveillance video. Police say the quality of that video is pretty good, and they are looking at it.
Lt. Gleason said, "What was going on in the store, it was happening pretty fast. There were gunshots involved. Most of the people ran or hit the floor, so we don't have a good vehicle description. It's really that video that's going to be the best evidence we have leading us to the suspects."
If you have any information, call Salt Lake City police.
×
Most recent Utah stories