Estimated read time: 5-6 minutes
This archived news story is available only for your personal, non-commercial use. Information in the story may be outdated or superseded by additional information. Reading or replaying the story in its archived form does not constitute a republication of the story.
If you have photos of this wildfire you wish to submit, please send them to photos@ksl.com (Sorry, no guarantees.) PHOTOS: Utah Wildfires 2007
Team Coverage
There's good news today for firefighters battling a wildfire near Nephi. Cooler temperatures and scattered showers are bringing some relief.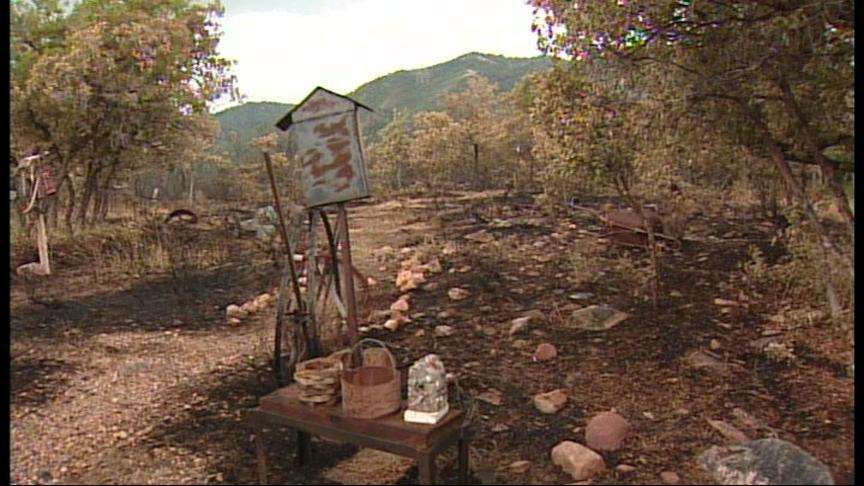 After six days and thousands of acres burned, the Salt Creek fire near Nephi is now being brought under control. The fire as scorched more than 21,000 acres and is 20 percent contained.
The fire is finally slowing down, thanks to efforts from firefighters and also from the weather. They've had a few rain showers there that have helped to cool everything off and provide some relief.
Holiday Oaks is a subdivision that has 90 different property owners -- many have cabins, others bring in travel trailers. In all, just a couple of travel trailers burned, but firefighters were able to save all of the cabins, including the Boswell family's. The family had built some firebreaks, and it paid off, giving firefighters a chance to save their cabin.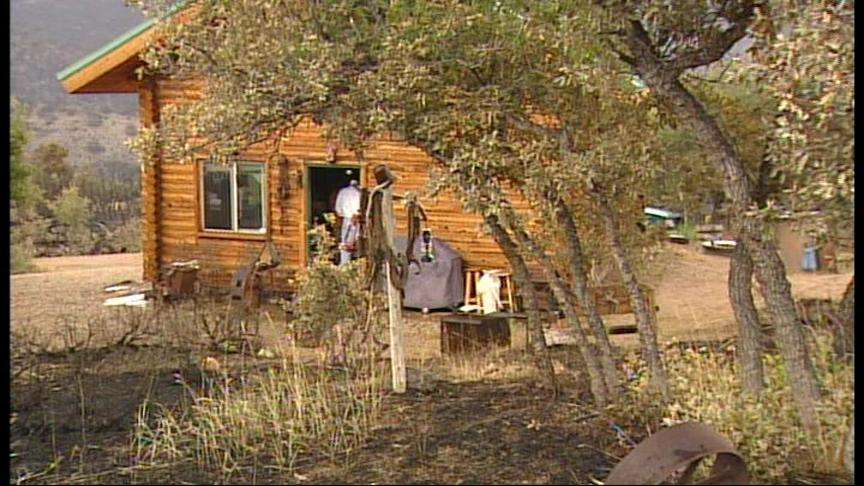 The family has been waiting since Friday to see what was saved and go inside. They found it was just fine; nothing caught on fire and there wasn't even any water damage from all the water sprayed on it to keep it from going up in smoke.
Brent Boswell says, "I remember being pretty excited about a lot of Christmas mornings and that was nothing compared to this. We'd ride up every morning to see if we could get in. Eventually, as the all-clear came, some of the county officials were kind enough to escort us out, show us around and give us a couple minutes."
State road 132, the highway between Nephi and Fountain Green, was re-opened to traffic this morning. There is concern about a lot of sightseers so cars are not being allowed to stop along the highway, for safety reasons.
Power crews have also been finishing up repairs to the two major power lines in the area.
A herd of sheep, which we showed you on Thursday night as they tried to escape the fire, is now safely back at the farm. From our news story, the sheep ranchers knew where to go to find the sheep and got them out. Sadly though, other sheep didn't make it. Sheep rancher Tom Goble said, "Kind up pushed the sheep up on the ridge, and kind of trapped them in against the fence and the oak, that's where found the majority of the dead ones; 65 dead ones we found Friday morning."
We spent the morning with a forest official as he toured a section of Nebo Loop road, and he said you don't have to go far to see sections of blackened forest, however the areas are scattered. Mike Johnson, U.S. Forest Service, says, "A lot of times, we end up with areas, we call them mosaics areas where you'll have various intensities of burn."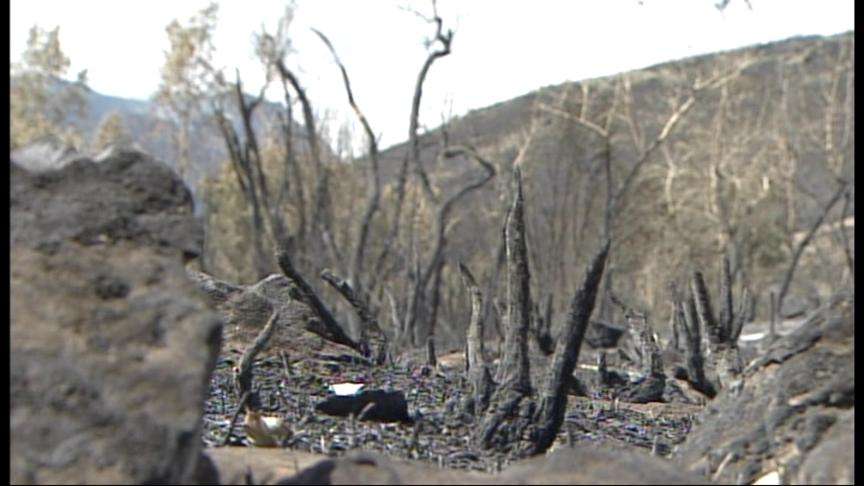 Johnson says the mosaic pattern can help the area re-grow. Nebo loop is a popular drive for folks hoping to see fall color, and he says that hasn't been destroyed. There are still a lot of trees that survived the fire and come next spring the black areas will be vegetation.
Once the area is reopened, people will need to be cautious of falling or dead or half dead trees, and also look out for holes and loose footing created by dead roots.
Johnson also says that many people don't realize that a fire can be a good thing. He says, "A lot of people will look at areas like this and think it's destroyed or devastated, and it's never going to be the same. Well, of course the environment is always a dynamic thing. It's always changing. Sometimes it's changing faster than people expect it to change on its own, but fire is a natural part of the ecosystem throughout the entire western part of the United States."
Of the fires Johnson has seen over the years, he says this area looks pretty standard. He said here were no charred areas near the Nebo Loop road. He said the area should recover.
The only question is going to be whether it affects the deer hunt this season, which is a possibility. The main concern today is if there's going to be flash flooding, and that could cause a debris flow, and in some areas that might cause problems for the water shed.
Overall the fire is slowing down, so the area west of Indianola is not in as much danger. Officials are hoping to lift the evacuation order there tomorrow, so cabin owners can return.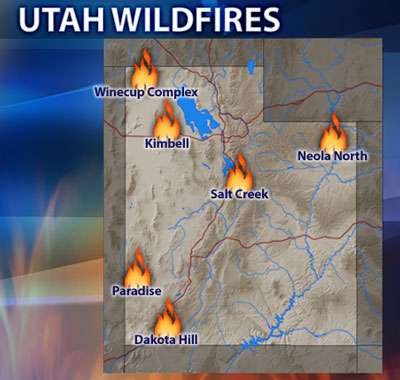 A fire near the Idaho border has now burned more than 200,000 acres. The West Fork fire in the Winecup Complex is still only 5-percent contained.
Fire crews are making good progress on other fires. The Dakota Hill Complex fire, burning in Zion National Park, is now 81-percent contained and trail closures in the park and Dixie National Forest have been lifted.
The Paradise Fire burning near the Nevada border is expected to be fully contained tomorrow.
Rain helped bring three small fires in Morgan County under control. Viewer Kent Smith, a Clinton resident, sent KSL pictures of the fire.
Lightning is being blamed for all three fires, which started near a high-voltage power line near Highway 84.
No homes are threatened by those fires.
×
Photos
Related links
Most recent Utah stories