This archived news story is available only for your personal, non-commercial use. Information in the story may be outdated or superseded by additional information. Reading or replaying the story in its archived form does not constitute a republication of the story.
This week, politics made waves online. First was Czech President Vaclav Klaus. While in Chile he absconded with a ceremonial pen encrusted with semi precious stones. Click here to see how Czech TV reported it. Watch carefully, they even included little arrows to follow the action.
By the way, thousands of Czechs have signed onto a Facebook campaign to send the president pens and pencils because, "Mr. President obviously has nothing to write with."
Up next is Vice President Joe Biden who nodded off during a speech by President Obama. Some news outlets are just politely asking whether we think he fell asleep or not, but come on. I go to church! I know a man in a suit asleep in a chair when I see one. But you can judge for yourself here.
And Rep. Billy Long of Missouri pretended to be an auctioneer on the floor of the U.S. House of Representatives. See it here.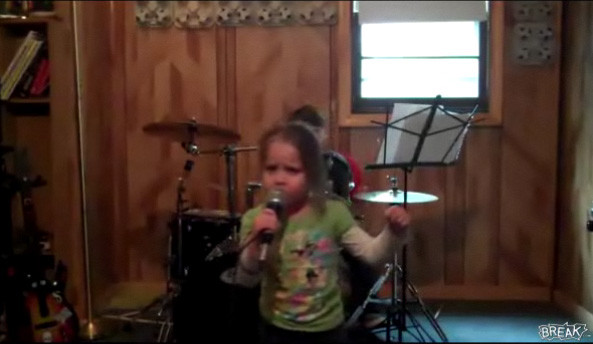 Cute. Just figure out a way to fix the problem.
And finally, stepping away from politics, briefly let's check in on a little girl with loads of talent and twice as much angst. She has a new single out, "Don't Brush My Hair in Knots."
Maybe a budding Janis Joplin?
×