This archived news story is available only for your personal, non-commercial use. Information in the story may be outdated or superseded by additional information. Reading or replaying the story in its archived form does not constitute a republication of the story.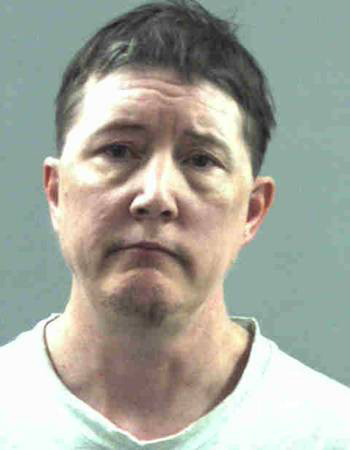 ROY — A man who police say has been arrested eight times since 1992 for sneaking into girls' locker rooms was arrested for the ninth time Tuesday.
But this time, the man could face felony charges because of recent legislation made specifically with him in mind.
Brian Richard Lee, 47, was arrested after administrators at Sandridge Jr. High, 2075 W. 4600 South in Roy, say they found him naked in the girls' locker room. It's the ninth time in eight different schools that Lee has been caught committing a lewd act in a school locker room, according to police.
About 3:30 p.m. Tuesday, Roy Police Chief Greg Whinham said Lee snuck into the locker room and waited for members of the track team to complete their practice.
A coach who was in her office spotted Lee, who was completely naked, Whinham said. As the coach started yelling for help, Lee threw on his clothes and ran out of the locker room, he said. Several other faculty members and administrators chased after him.
They cornered Lee outside the school on the soccer field, between the junior high and the high school, Whinham said. They were able to keep him contained until officers arrived.
Lee is no stranger to law enforcers. But each time, he has been convicted on misdemeanor charges. Among his arrests:
In 2008, Lee was caught in the girls' shower at Brighton High School, 2220 E. Bengal Blvd. (7600 South), during a dance recital. He pleaded guilty to five counts of misdemeanor voyeurism in exchange for a lewdness and a felony burglary charge being dismissed. He was sentenced to jail and probation. Lee went to jail on Oct. 29, 2008 and was released June 22, 2010.
In December 2007, Lee was caught in the girls' locker room at Davis High School during a girls' basketball game.
In February 2007, Lee was caught in the girls' shower at Orion Junior High in Harrisville.
Lee was convicted of an amended charge of misdemeanor attempted lewdness in Layton. He was sentenced to probation, ordered to stay off school property and to undergo sex offender therapy, according to court records.
In 1995, Lee was convicted of misdemeanor lewdness in Layton. He was sentenced to probation and ordered to continue counseling.
Whinham said Lee has been caught twice at Roy High School. In 1992, he was convicted of two misdemeanor counts of lewdness and spent 30 days in jail, serving his time on weekends.
This time, Whinham said he believes Lee will face felony lewdness charges because of a law passed specifically with him in mind. In 2008, because Lee continually re-offended, Rep. Paul Ray, R-Clearfield, sponsored a bill to allow repeat lewdness offenders to be charged with a felony.
"I am grateful for the legislation now to enhance this to a felony crime. It's clear since '92 this man has been a perpetrator on children, especially on school grounds where they should feel the safest," Whinham said.
The Roy chief said he talked on the phone Wednesday with Ray, who was traveling with Gov. Gary Herbert in China.
"He was very pleased, and he did confirm when he was pushing this legislation it was talking about this very specific man," Whinham said.
For now, Lee has been booked into the Weber County Jail for investigation of misdemeanor lewdness and misdemeanor trespassing, according to jail records. He posted bond three hours later and was released, according to jail records. Police will later meet with prosecutors to discuss possible charges.
Roy police were trying to establish a timeline Wednesday of exactly when Lee allegedly entered Sandridge.
"We think we caught him before he exposed himself to any juveniles," the chief said.
Email:preavy@ksl.com
×
Related Stories