This archived news story is available only for your personal, non-commercial use. Information in the story may be outdated or superseded by additional information. Reading or replaying the story in its archived form does not constitute a republication of the story.
MIDVALE -- Somebody snatched thousands of dollars worth of exotic coral from a fish tank in broad daylight. Now the owner of the store hopes someone can help find the man responsible.
Jerry Ohrn, owner of Marine Aquatics, is a lucky man; he gets to earn a living surrounded by the things he loves best.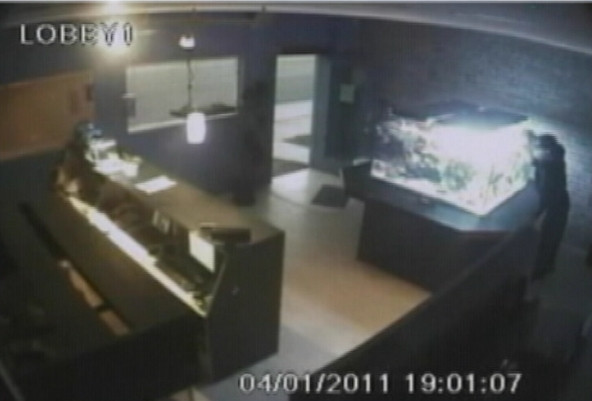 "The community with saltwater is close knit, everyone knows everyone," he says.
On April 1, Ohrn wasn't feeling so lucky when a man entered the store, leaving a bucket outside the store. He briefly walked to the back to talk to an employee who offered to help him, then walked out, stopping at the tank in the front, ripping out big pieces of coral.
"He didn't hesitate, he knew what he was doing, knew what he was looking for," Ohrn said.
All in all, the thief walked out with more than $4,000 in coral. Since they're grown in a synthetic environment to prevent damage to reefs, they're pricier than what's in the ocean.
And it's not just the money. Ohrn says it took a lot of time, years in fact, to grow the coral.
"These were some of the harder corals to keep, so the success rate after ripping them out, odds are he probably lost half of them in doing that," he said.
Ohrn believes the man in the video has stolen from him before. He doesn't think the thief will be able to resell the coral, but is instead using it for his personal tank. Ohrn would like it back in his store tank.
"Makes you sick to think that someone you would potentially consider a friend walking through the door could do that," he said.
Ohrn is working with Midvale police on this. He's also offering a reward. If you know anything, give them a call at 801-840-4000.
E-mail: sdallof@ksl.com
×