This archived news story is available only for your personal, non-commercial use. Information in the story may be outdated or superseded by additional information. Reading or replaying the story in its archived form does not constitute a republication of the story.
SALT LAKE CITY — A driving force behind the Utah Compact skipped the governor's signing ceremony for the controversial illegal immigration bills the state Legislature passed this year.
While commending lawmakers and Gov. Gary Herbert for recognizing the value of immigrant workers and families, The Most Rev. John C. Wester said their political strategy poses severe risks for that "vulnerable" population.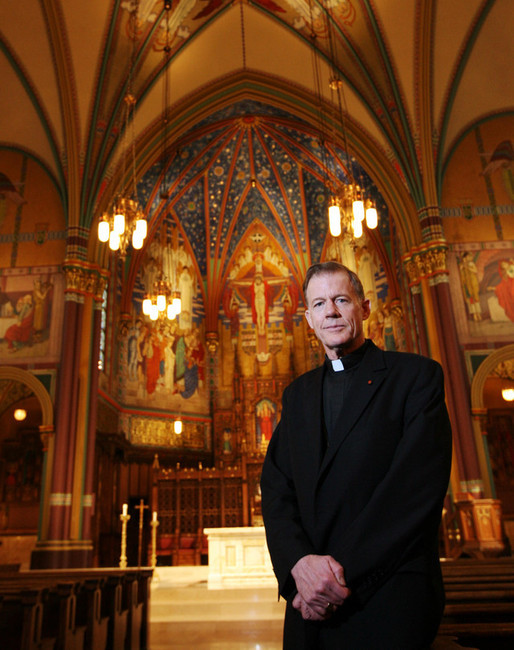 Wester, bishop of the Catholic Diocese of Salt Lake City, takes issue with the state passing laws before seeking the federal approval needed to put them into practice.
He expressed those sentiments in a letter to parishioners and on the Intermountain Catholic website after Herbert signed the four bills March 15.
In an interview Friday, he further explained his reticence about the so-called "Utah Solution."
"I find it a partial solution. I don't think it's time yet to pat ourselves on the back," he said. "The reality is that there never will be a Utah solution. The reality is there's going to be a United States of America solution."
The Utah legislation includes provisions for tougher enforcement, work permits for undocumented immigrants living in the state and a partnership with a Mexican state to supply migrant workers to Utah.
Bishop Wester was a key player behind the Utah Compact, a set of principles that religious, business and civic leaders wrote to guide the immigration debate. It urges federal reform and opposes policies that unnecessarily separate families. Lawmakers frequently referenced the document during often impassioned legislative debates.
In his opinion, the bills are not fully in accord with the compact, though he says an attempt was made to line up with the spirit of the declaration.
---
I find it a partial solution. I don't think it's time yet to pat ourselves on the back.
–- The Most Rev. John C. Wester
---
"At best, when the states get involved in immigration reform it will do nothing and at worst it will make things a lot worse for our immigrants because it's a federal issue and that, of course, is the No. 1 point of the compact," he said.
Bishop Wester said he worries that a migrant worker program could displace immigrants already living and working in the state. He said he also fears the enforcement law will drive undocumented immigrants deeper into the shadows.
He also sees the "more humane" aspects of the new law taking time to become effective because the state must go through a possibly lengthy process to obtain federal waivers to implement them.
"The bills as they are right now are going to end up to be mainly enforcement bills. They're not going to, I don't think, keep families together," he said.
Bishop Wester said he meant no disrespect with his choice to skip Herbet's bill signing ceremony, which along with legislators was attended by his fellow drafters of the Utah Compact.
His first responsibility as a pastor, he said, is to his parishioners. He said his attendance would have sent them a mixed message, that the illegal immigrations legislation is OK "when in my heart I don't believe it really is."
Email:dromboy@ksl.com
×
Related Links