This archived news story is available only for your personal, non-commercial use. Information in the story may be outdated or superseded by additional information. Reading or replaying the story in its archived form does not constitute a republication of the story.
BIG COTTONWOOD CANYON -- A snowboarder was critically injured Tuesday evening in Big Cottonwood Canyon. He and a friend were trying to jump the creek, and the 19-year-old didn't make it across.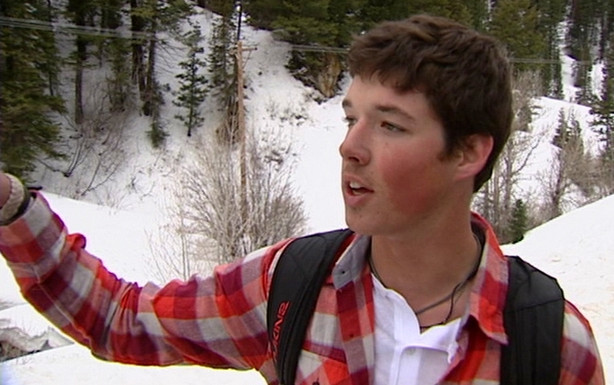 Gates Hunsaker wanted to get in one more snowboarding trip before leaving on an LDS Church mission. He was scheduled to enter the Missionary Training Center in Provo Wednesday; now he's in critical condition at Intermountain Medical Center.
Hunsaker was snowboarding with his best friend, Garrett Millward, around 5 p.m. in the Cardiff Fork area of Big Cottonwood Canyon, just outside a ski resort.
The two created a jump at the bottom of this steep slope near the edge of the creek. They were figuring "bigger was better," according to Millward. Hunsaker went first to test it.
"(He) dropped the cliff going down the line, hit the jump, flipped, and didn't clear it," Millward said.
Hunsaker landed in the water, and Millward jumped in right after to assist him. Hunsaker told him he couldn't feel his legs, Millward said.
"(I) jumped in, grabbed him, pulled him over; he had his phone in his pocket, so I pulled it out and) called 911," Millward said.
Rescue crews treated Hunsaker for hypothermia right away. They also treated his case consistent with a spinal cord injury, according to Unified Fire Authority Capt. Cliff Burningham.
Hunsaker's plans to start his mission Wednesday are obviously on hold.
Email: rpiatt@ksl.com
---
×