Estimated read time: 3-4 minutes
This archived news story is available only for your personal, non-commercial use. Information in the story may be outdated or superseded by additional information. Reading or replaying the story in its archived form does not constitute a republication of the story.
Deanie Wimmer Reporting We can all breathe a little easier now that we're in the green, in terms of air quality, but this month's streak of red alert days had us wondering if following the advice to stay indoors really protects us.
We conducted a small experiment, with the help of state air quality monitors. Since we're advised to stay indoors when pollution levels soar, we compared the air quality in two homes with different cooling systems. Our results aren't comprehensive, but they do provide some information that may help you and your family Stay Safe.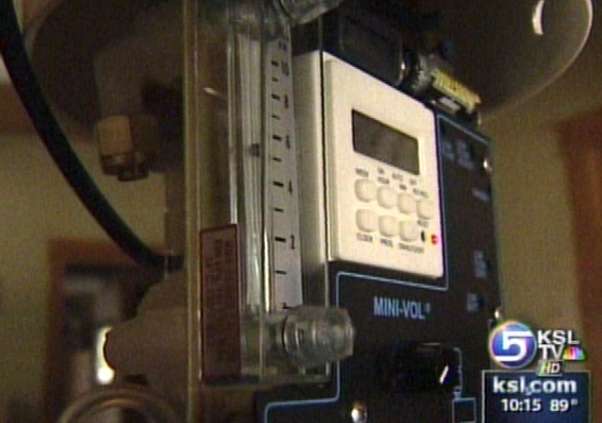 We asked state air quality experts to help us compare the air inside two homes to the air outside on a red alert day. We chose two homes near an existing official monitoring station at Hawthorne Elementary and set up devices in each. One had central air conditioning, the other had a swamp cooler.
Bruce Allen, with Air Monitoring, told us, "The difference will be how much mass in your house is collected on the filter. So I'll be able to tell you, on an average day, what you're going to be exposed to, of these very fine particles."
Those fine particles are PM 2.5, and they're the culprit of respiratory complaints and health problems that become more prevalent during winter inversion. With this summer's fires, particulate readings soared to dangerous levels.
"The swamp cooler, if it does work continuously, bringing in the air from the outsides, would normally have a higher concentration of these air pollutants. Whereas, the central air conditioner, working only part of the time, would not show as high of numbers," Allen said.
Two days later, that's what we found. The home with the air conditioning measured 6.9 micrograms of particulates; the home with swamp cooler measured 19.1, about the same level as the outside air, at 20.1.
Allen says, "Certainly the people in the one home with central air seem to have better protection from the fine particulates than the other home did."
This is certainly not proof, and not a scientific study. We couldn't control for all kinds of variables, like pre-existing dust in carpets, pets or levels of insulation, but this is a snapshot into the average air quality of two homes.
Amber Stewart has central air in her home. She says, "It makes me feel really good because I have the two kids, and I kind of worry about that sometimes. But when I think about it, it kind of makes sense because swamp coolers draw the outside air in."
Lynn Snell, who has a swamp cooler, says, "We have a house that's old, it's not sealed up, and it doesn't surprise me that an air conditioner that cools the inside air is going to have better air quality."
State Air Quality experts haven't done any real studies to test indoor versus outdoor air during the summer, or swamp coolers versus central air. That's because high levels of PM 2.5 are a wintertime problem. They just happened to become a summertime problem this year because of the fires.
×
Most recent Utah stories