Estimated read time: 2-3 minutes
This archived news story is available only for your personal, non-commercial use. Information in the story may be outdated or superseded by additional information. Reading or replaying the story in its archived form does not constitute a republication of the story.
SALT LAKE CITY (AP) -- A man who jumped a fast-food counter and wrestled a gun away from a Utah prison inmate was honored for bravery Wednesday by the state Senate.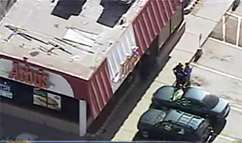 Arby's customer Eric Fullerton is credited with stopping Curtis Allgier, about an hour after he escaped from a clinic and left behind a dead prison guard.
The Senate honored Fullerton with a citation for saving the lives of others at the restaurant. "It takes extraordinary courage," Senate Majority Leader Curt Bramble, R-Provo, said. "Most of us have not been in a situation like this, and, frankly, none of us of can say what we would do."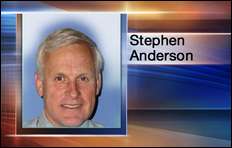 Prison officer Stephen Anderson, 60, was shot in the chest and head with his own gun June 25 while alone with Allgier at a University of Utah clinic.
Allgier stole a car and led police on a chase to an Arby's, where he entered and fired a shot. Fullerton, 59, was waiting to get food when he fought to get the gun away from him.
Lawmakers also honored Anderson's family with a citation that thanked him for 22 years of public service. The family lives in Bluffdale and is represented by Sen. Howard Stephenson, R-Draper. "At a time like this we all begin to realize how much we owe to the men and women who serve us in Corrections and in public safety," Stephenson said.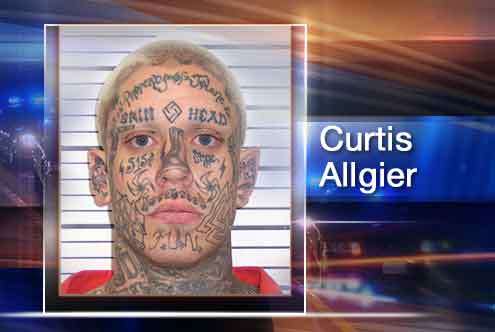 He criticized the news media for their coverage during the week of the shooting. "Not only were we shocked to hear of this tragedy, but I think we were also very shocked to see the manner in which the media gave a platform for the accused killer. I can only imagine how much that must have affected the family," Stephenson said.
Allgier gave interviews to TV stations from jail, insisting the gun went off unintentionally during a struggle with Anderson. A casual picture of the heavily tattooed man was prominently displayed on the front page of The Salt Lake Tribune.
Lawmakers planned to question Corrections Department officials later Wednesday about the policy of transporting inmates. Anderson was the only officer with Allgier, although two guards now accompany all inmates.
(Copyright 2007 by The Associated Press. All Rights Reserved.)
×
Related links
Most recent Utah stories