Estimated read time: 2-3 minutes
This archived news story is available only for your personal, non-commercial use. Information in the story may be outdated or superseded by additional information. Reading or replaying the story in its archived form does not constitute a republication of the story.
PROVO -- Three doctors say a convicted sex offender facing 21 sex abuse charges would not be a danger to society if released from a state hospital, putting the man one step closer to freedom.
The doctors testified Friday morning at a civil commitment hearing in Provo for Lonnie Hyrum Johnson. He's been held at Utah State Hospital since 2008 after being deemed incompetent to stand trial on the charges due to a cognitive disorder.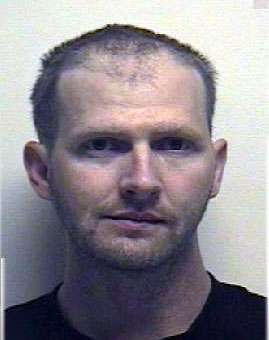 Normally in this situation, a person is then civilly committed to the state hospital until they can be treated to the point they are competent to stand trial. In this case, prosecutors say they've hit a loophole in the law because doctors who have been evaluating Johnson say he likely won't be rehabilitated, but at the same time they say his mental illness is not to the point where he is a danger to society -- therefore he should not be a patient at the state hospital.
This means Johnson could be freed as early as next Thursday and the charges dropped.
---
He is a threat to society, and society needs to be aware that he's about to get let out.
–Craig Johnson
---
Utah County Deputy Attorney Craig Johnson spoke at Friday's hearing. When the judge said he had to rule Lonnie Johnson should be released from the state hospital based on the doctors' testimony, Craig Johnson called it a breakdown in the judicial system.
"We are availing ourselves of every potential legal option to try and get (Lonnie Johnson) held accountable here. He is a threat to society. Let me make that clear. No matter what Judge Brady said today, (Lonnie Johnson) is a threat to society, and society needs to be aware that he's about to get let out," he said.
Johnson faces child sex abuse charges after allegations arose that he abused two kids in Utah County. He was also previously convicted for rape of a child in Washington State and is on the sex offender registry.
Outside the hearing, Lonnie Johnson's family members said the judge made the correct ruling and Johnson should be set free because the accusations against him are false. They blame a bitter divorce as the source of the accusations coming forward in the first place.
"He never was a danger and he never will be," a family member said.
Prosecutors say they have one more chance to keep Johnson behind bars. They'll try to argue before a judge next Thursday that Johnson can be treated to the point he can stand trial. But even prosecutors admit this is a long shot.
Prosecutors say in this case it looks like the victims will not receive justice and they feel Johnson will likely offend again. If released, Lonnie Johnson is expected to head back to Washington State with a sister.
Story written by Randall Jeppesen with contributions from Jennifer Dobner with the Associated Press.
×
Related Stories