This archived news story is available only for your personal, non-commercial use. Information in the story may be outdated or superseded by additional information. Reading or replaying the story in its archived form does not constitute a republication of the story.
SALT LAKE CITY -- When Vietnam War veterans came home four decades ago, they did not get the kind of thanks they deserved. Wednesday marked the first time we are thanking them as a nation.
It's called "Welcome Home Vietnam Veterans Day," and it was created by the U.S. Congress.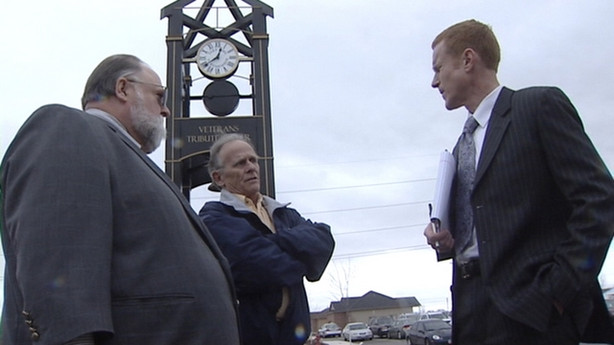 Terry Schow and Dennis Howland are leaders in the Utah veterans community. They are also Vietnam War veterans.
"It's been a long, lonely and tough journey for a lot of Vietnam vets," said Howland, the state commander of the Veterans of Foreign Wars.
The two men talked with KSL News about that journey at the George E. Wahlen Ogden Veterans Home, a facility that represents the current commitment our country and state have to war veterans.
Schow is the director of the Utah Division of Veterans Affairs. Even though the day of recognition is overdue, in his estimation it does make a difference.
"I think it's important because many folks were never welcomed home," Schow said.
Earlier this month, the U.S. Senate declared March 30, 2011, "Welcome Home Vietnam Veterans Day." March 30, 1973, marked the end of the Vietnam War with the final withdrawal of American troops.
'Welcome Home Vietnam Veterans Day' events
Ogden
A special observance for all veterans of the Vietnam War will be held at 6 p.m. at VFW Post 1481, 907 W. 12th Street in Ogden. The public and all veterans are invited.
The observance will include a reading of a proclamation by Ogden Mayor Matthew Godfrey followed by the reading of national resolution.
Tooele
A commemoration ceremony will take place at Veterans Memorial Square, located at the corner of Main Street and Vine Street in Tooele at 7 p.m.
Howland lost four men in his command and two childhood friends in battle. He was spat on and jeered when he came back to the states.
"For a lot of guys, they came back to the United States 40 years ago, but they never did get a chance to come home," Howland said. "There's a big difference between coming back here and really feeling like you're back at home."
More than 58,000 U.S. troops died in Vietnam, and more than 300,000 were wounded. Nationwide, there are 7.5 million living Vietnam-era vets, with 51,000 living in Utah. This day means a lot to many fighting men and women.
"For many who were treated poorly after they came back from Vietnam, it's a recognition by the Congress, and others, to say thank you to the vets who oftentimes feel overshadowed," Schow said.
This recognition is not permanent yet, but Schow and Howland believe that, too, will happen for the Vietnam veterans.
"I believe it will give many of them a bit of peace, a feeling of 'finally got here, finally home,'" Howland said.
Two commemorative events are planned this evening, one in Ogden at 6 p.m. and one in Tooele at 7 p.m. Next year, the veteran leaders say they will likely hold a service here at the memorial.
Email: jboal@ksl.com
×