This archived news story is available only for your personal, non-commercial use. Information in the story may be outdated or superseded by additional information. Reading or replaying the story in its archived form does not constitute a republication of the story.
SALT LAKE CITY — Congress returns to Washington this week to hash out the lingering budget stalemate — one that threatens to shut the federal government down if it's not solved.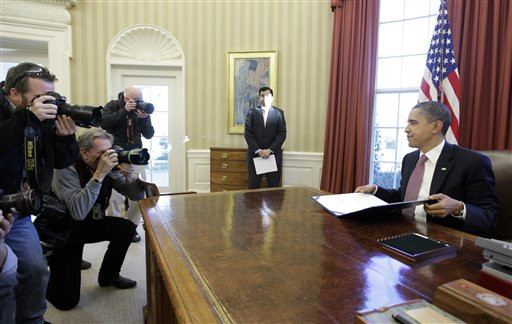 For federally dependent Utah, a shutdown could mean as many as 50,000 jobs on hold.
Between agencies like the BLM, Forest Service, the National Park Service, the IRS Service Center, military installations — like Hill Air Force Base and the Army Depot in Tooele County — bad economic effects could happen fast.
"Anything that disrupts the federal government and has the potential to disrupt jobs in Utah's economy would not be good for Utah," said Natalie Gochnour, with the Salt Lake Chamber of Commerce.
There is pressure to cut the budget, which most on Capitol Hill agree should be done. The question is how much?
Any cuts approaching the $30 billion Republicans want would be a defeat for Democrats. But tea partiers might object because they say it's not going far enough.
Related:
A shutdown has happened before. In the mid '90s, a stalemate between Bill Clinton and congressional Republicans lasted 20 days. Federal agencies stopped. Workers didn't get paid.
Now the political dynamic includes President Barack Obama and the Republican-dominated House of Representatives.
All this is important now, because of the upcoming 2012 election.
"Remember back to 1995 with Newt Gingrich and President Bill Clinton," said Kirk Jowers of the Hinckley Institute of Politics.
"With Gingrich and Clinton, Clinton was at a lower point in the polls than Obama is right now. But he used the shutdown as a trampoline to jump into a second term. He did it very effectively, so the gamesmanship will be fascinating," Jowers said.
Gochnour said times are already tough, and hopes lawmakers and the president can agree to fund federal programs through September, at least.
"We've got so many things in the economy out of our control right now," Gochnour said. "We've got the Middle East and North Africa crisis. Oil and food prices are on the rise. We have an economic crisis in Europe, these are all things we can't control. Keeping our federal government working, keeping jobs is something we should be able to control."
Email:rpiatt@ksl.com
×