Estimated read time: 2-3 minutes
This archived news story is available only for your personal, non-commercial use. Information in the story may be outdated or superseded by additional information. Reading or replaying the story in its archived form does not constitute a republication of the story.
Tonya Papanikolas ReportingThese aren't your typical construction workers.
Volunteer Beth Ross, of Wyoming, says, "Pretty much I'm just learning new things."
The crews working on this house are junior high and high school kids who have come from all over the country to repair homes in Utah.
Robyn Inabnit brought a church youth group. "We spent all our own money, and the traveling time, and being off work and everything just to be here."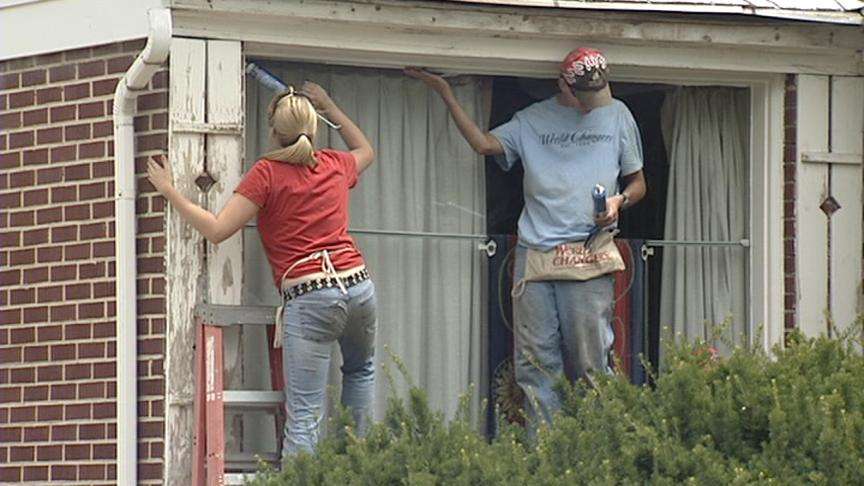 Ross says, "It's the least we can do to come out here and work for a week and give up a week of our time to help somebody in need."
At a Salt Lake home, the youth are helping to install a whole new roof for Leo Pronk. "Just when we had that heavy rain a few weeks ago it sprung another leak, just over my bedroom," he says. "I was going to put my clothes on the next day and they were all wet."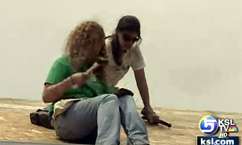 Ross says, "Here, we've done roofing and we've done a little bit of scraping off the paint."
The kids work through an organization called World Changers, which is affiliated with the Southern Baptist Church. In just one week, the volunteers will fix up 28 homes in Salt Lake and South Salt Lake.
Sara Richardson of the Salt Lake City Corporation says, "There are so many people in our community who are elderly, disabled, low-income, that need assistance."
"All the youth are volunteering their time and efforts to do the man-hours that we need to do the project," Richardson says.
And Leo Pronk says, "I'm grateful, absolutely, that they came and stopped the leaks."
World Changers has been around since 1990. They go to dozens of cities in the U.S. every summer, but this is the first time they've ever come to Utah. They say they're already planning to come back next summer.
×
Most recent Utah stories