Estimated read time: 2-3 minutes
This archived news story is available only for your personal, non-commercial use. Information in the story may be outdated or superseded by additional information. Reading or replaying the story in its archived form does not constitute a republication of the story.
John Daley ReportingAn update now on the story of a man who was run over by an SUV on the Jordan River Parkway while riding his bike home. Police have impounded a vehicle and are trying to figure out if it's the one which hit the man.
The victim of that collision, Ross Jarrett, is now out of the hospital. And Taylorsville Police have located a vehicle that they think may have been involved.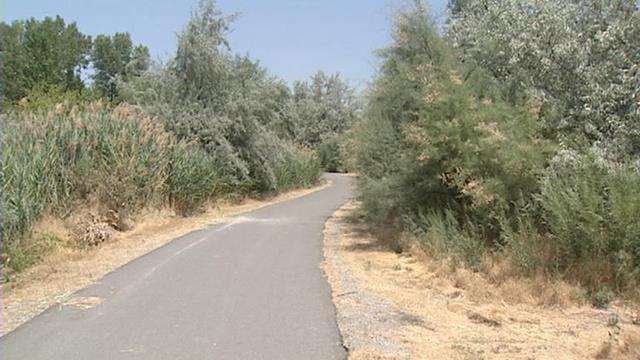 Last Wednesday afternoon, Jarrett was run over by a vehicle he says seemed to come out of nowhere. Jarrett suffered broken bones in his face, and had surgery to wire his jaw shut.
He and another witness say they saw a black truck or SUV with front end damage. While responding to the call, Unified Fire crews spotted a similar vehicle. Police ran the plates and linked them to a 45-year-old South Salt Lake man who owned a black Chevy Blazer. Police say the Blazer hit a telephone pole weeks ago in West Valley City.
Now that car has been impounded as police investigate.
Salt Lake City police have investigated many hit-and-runs. They say getting a license plate number is often key to solving a crime.
Police spokesperson Jared Wihongi explained, "We may be able to find a vehicle in proximity that may have damage that would trace them back to the crime. The most useful things are license plate numbers, even partial license plate numbers can give us enough to trace a vehicle."
Police say they're still looking for leads on a bad hit-and-run accident last month. Marty Kasteler was run over by a white van, which took off in what police say was one of the worst road rage incidents they've seen.
In the Jordan Parkway case, Jarrett's wife says her husband is doing well. Unfortunately he's getting used to drinking his meals through a straw.
×
Related links
Most recent Utah stories