Estimated read time: 1-2 minutes
This archived news story is available only for your personal, non-commercial use. Information in the story may be outdated or superseded by additional information. Reading or replaying the story in its archived form does not constitute a republication of the story.
(KSL News/AP Reporting) A Juab County woman has died after she injured herself climbing in the remote San Rafael Swell and her husband couldn't pull her from a pool of water she fell into.
Marie Coray slammed into the canyon wall while rappelling, broke her arm and fell into a pool of water at the bottom of a deep crevice. The 58-year-old could not climb out because of her injuries and her husband, Kimo Coray, could not pull her out.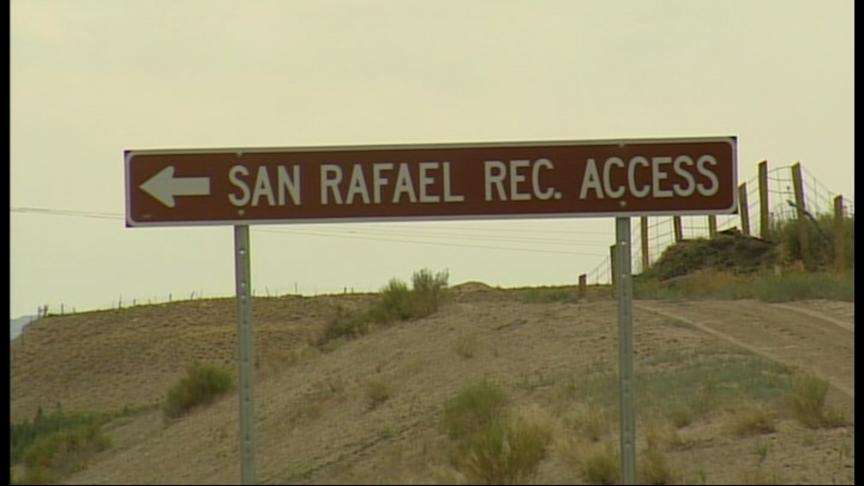 The Emery County Sheriff's office says the man stayed with his wife until she died. Kimo worked more than four hours to free his wife. Officials suspect she drowned or succumbed to hypothermia.
The couple's family in Mona reported them missing when they didn't return as planned Saturday night. Kimo Coray was found Monday after becoming disoriented and walking about 20 miles in the wrong direction.
The woman's body was also recovered. An autopsy is likely.
It was the couple's first climbing trip in that canyon, but they are experienced climbers.
Kimo is in the LDS Bishopric in the Mona 3rd Ward. The bishop, Craig Weight, has high praise for Marie.
"I think everybody that knew her loved her," he said. "I don't think she was the kind of person that would ever say anything bad about anybody."
Neighbors say Kimo and Marie were always together.
Krista Steiner described them as a "very, very happy couple, [with the] kind of marriage that we've all kind of envied and want to achieve ourselves."
Kimo operates a photography business. The couple have six children.
(The Associated Press contributed to this report with information from The Salt Lake Tribune)
×
Most recent Utah stories