Estimated read time: 2-3 minutes
This archived news story is available only for your personal, non-commercial use. Information in the story may be outdated or superseded by additional information. Reading or replaying the story in its archived form does not constitute a republication of the story.
John Hollenhorst ReportingThe huge Milford Flat fire was devastating to ranchers who watched as many months' worth of cattle feed burned up in a few hours. Now it appears it couldn't have happened at a worse time.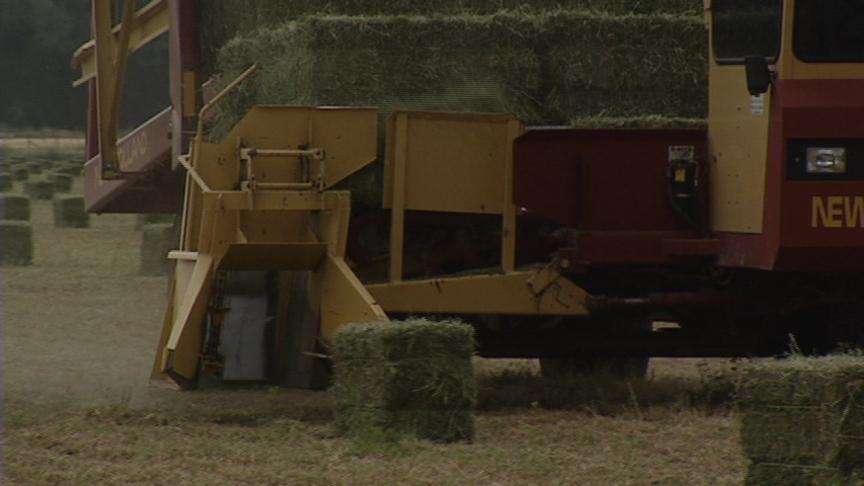 The problem is the worst hay shortage in at least a half century. It's so bad, some northern Utah ranchers abandoned their idea of rounding up some hay and donating it to ranchers in the fire zone. There isn't enough, and it's way too expensive.
A truck load of 22 tons of hay may look like a lot. But it's a little drop in a very big feed bucket.
Jud Harward, of Harward Farms, says, "When you look at the amount of livestock to be fed, then there is the shortage."
Jud Harward has been in the hay business for more than 60 years. "[This is the] first time that I've ever seen this big of a shortage," he told us.
He says backyard horse owners should stock up early for next winter and spring because hay will run out. Prices already are shooting to record levels, up 20, 30, 40 percent.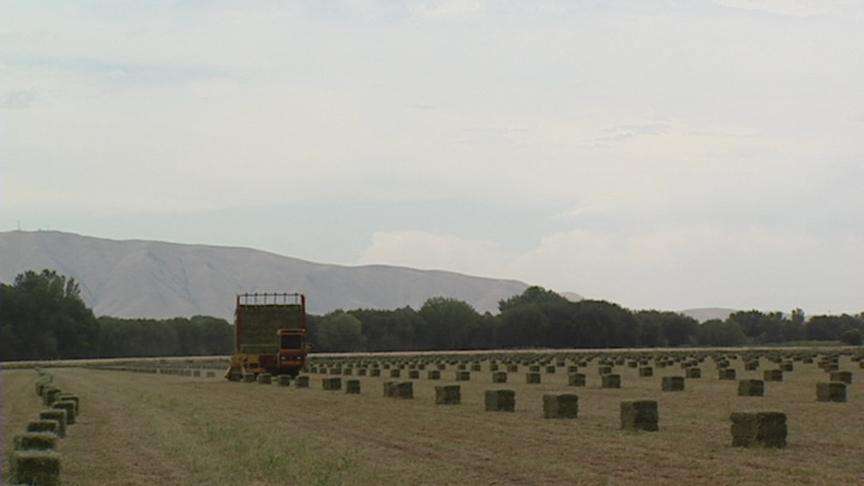 There are many reasons for it, nationally and locally. They include droughts in Texas and Utah. Also, rising fuel prices. One rig alone guzzles $600 worth every day. And there's the corn-into-methanol craze.
"A lot of farmers have taken hay out and put corn in because it's been more profitable," Harward said.
One hay buyer told us the shortage in Utah is now so serious he's on his way to Montana to find some hay for Utah.
And now, there are more hungry mouths to feed. Some cows normally get fed by grazing on public land. But that land all burned up last week. The loss of feed is backing many ranchers into a corner. And the hay shortage limits their options even further.
"Somewhere, somebody's going to have to go without hay," Harward said. "Or, some livestock will go without hay."
State officials hope to find alternate grazing land for the cows to use. Otherwise, someone will have to pay for extremely expensive feed, or the ranchers will have to sell the cows. Not very appealing options, made much worse by the hay shortage.
×
Most recent Utah stories