Estimated read time: 2-3 minutes
This archived news story is available only for your personal, non-commercial use. Information in the story may be outdated or superseded by additional information. Reading or replaying the story in its archived form does not constitute a republication of the story.
Amanda Butterfield Reporting The number of people needing kidney donations significantly outweighs the supply of organ donors. But a new program at LDS Hospital is changing that.
There are 72,000 people waiting for a kidney transplant. LDS Hospital has just eliminated two from that list, thanks to the Kidney Transplant Program. Here's how it works.
Candace Lindquist needed a kidney. She has polycystic kidney disease. Her sister Gigi had always planned to be the donor, but that was impossible.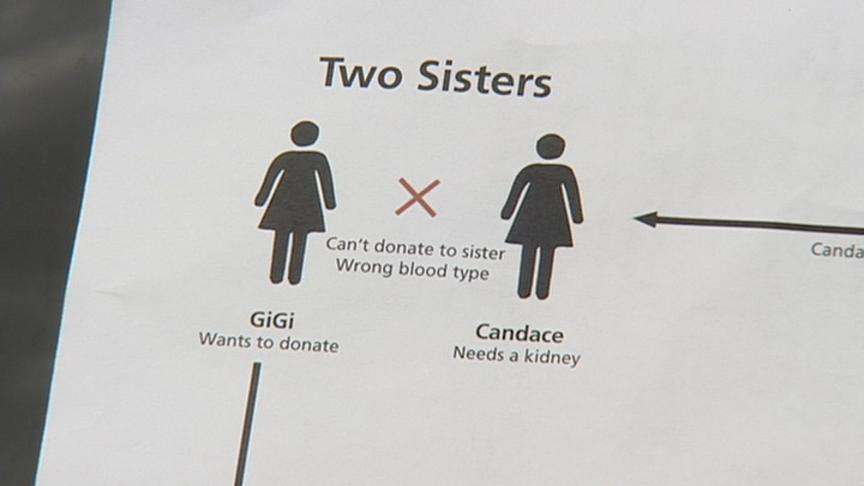 "When they called and said your blood type doesn't match I was very disappointed, and I felt like I let my sister down," Gigi said.
In the past, the process would stop here. Candace would be put on a kidney donor waiting list.
This is where the Kidney Transplant Program comes in. Doctors discovered Gigi's kidney was a perfect match for Jennifer Morison, who was on the waiting list. Her kidneys started deteriorating a couple of years ago, and she's since on dialysis.
"For me it was four hours at a dialysis center three times a week," Jennifer explained.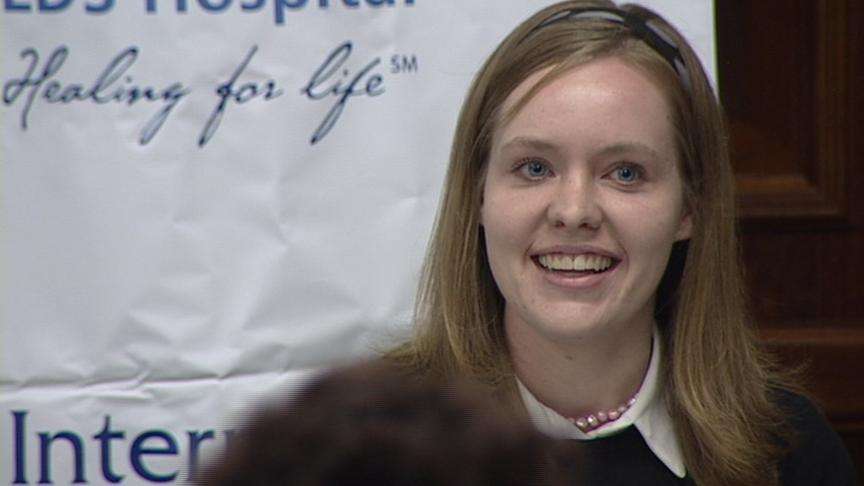 Now meet Kristen Bylund, a BYU student who heard about donating organs and wanted to help.
"The timing worked out that this was the time for me to do it. I had some time off from school, and I always knew this was something I wanted to do," she said.
So, by Gigi donating her kidney to Jennifer, that moved her sister Candace to the top of the kidney waiting list. Candace and Kristen were a perfect match.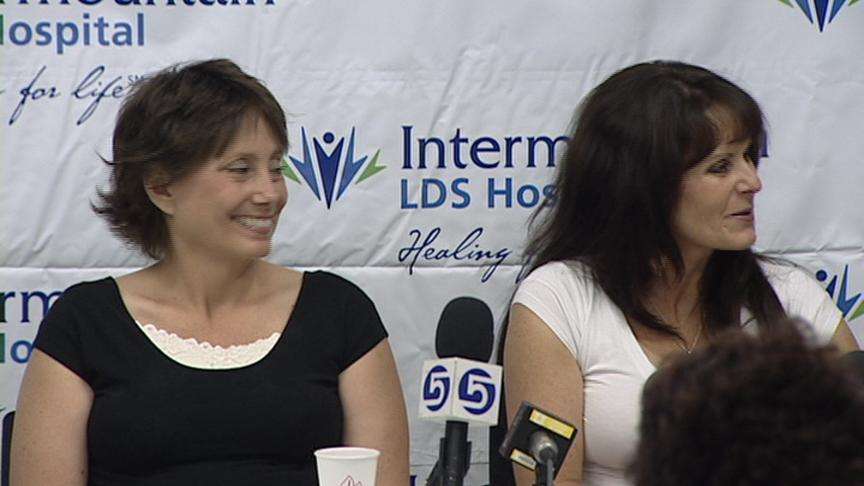 Candace said, "There was this heavenly Good Samaritan who came along, and I happened to be the lucky one who matched."
This has literally been a life-changing program for both of the donors and recipients.
"It's been a really great experience," Kristen told us.
Jennifer said, "To say it's a gift is an understatement. For me it's my life, and this life will be so much better."
Doctor's hope by using this Kidney Transplant Program regularly, patients in Utah won't have to wait the average of a year for a kidney.
Through this process, the women who didn't know each other before say they've grown very close, and plan on staying in touch.
×
Most recent Utah stories