This archived news story is available only for your personal, non-commercial use. Information in the story may be outdated or superseded by additional information. Reading or replaying the story in its archived form does not constitute a republication of the story.
SANDY — A registered sex offender has been arrested for allegedly using a cellphone camera to attempt to photograph a woman in changing room at the South Towne Center.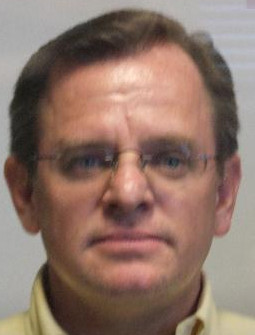 Gary Steven Pacholick, 47, was arrested Wednesday by Sandy police at his home in Pleasant Grove and booked into the Salt Lake County Jail for investigation of voyeurism. Pacholick is accused of trying to photograph a woman in a changing room at Forever 21 at the South Towne Center, 10450 S. State.
Heather Seamons was trying on dresses said she heard a noise in the changing stall next to hers, looked down and saw someone holding a cellphone camera under the bottom of the dressing room wall.
"He has no clothes in his dressing room other than a pair of pants on the floor that wouldn't fit me let alone a 170 pound man, and they just stood there," Seamons said.
"He was using a pair of black pants to conceal/camouflage the phone," according to a Salt Lake County Jail booking sheet.
Seamons, still half dressed, got out of her changing room, pounded on the door of the other room and called for store employees to detain him while she finished dressing. When she got out of her changing room, however, the man was gone.
"Forever 21 policy is that employees never use physical force to detain people," jail records stated.
Store surveillance video distributed to the media showed the suspected Peeping Tom hanging around the store before the alleged incident. Based on several tips from the public who saw the video, investigators were led to Pacholick.
He was convicted in 2002 in Arizona of sexual exploitation of a minor and placed on that state's sex offender registry. When he came to Utah, he registered with the sex offender registry here.
A check of Utah State Court records shows Pacholick was convicted of lewdness in 3rd District Court in 1995.
Jail records say Pacholick has a "history of voyeurism."
Sandy Police Sgt. Troy Arnold said some undisclosed evidence was collected. As of Wednesday afternoon, he said a search warrant had not been obtained to search Pacholick's cellphone or his house.
Pacholick is now in the Salt Lake County Jail. Police don't think there were any other victims.
Story written by Pat Reavy with contributions from Sandra Yi.
×
Related Stories