Estimated read time: 2-3 minutes
This archived news story is available only for your personal, non-commercial use. Information in the story may be outdated or superseded by additional information. Reading or replaying the story in its archived form does not constitute a republication of the story.
SALT LAKE CITY - The fight over whether to repeal the controversial new government records law known as HB477 is changing its focus to lawmakers in the state Senate.
KSL and the Deseret News have been keeping a tally on how senators will vote. By our count, all seven Senate Democrats say they'll vote for repeal at a special session on Friday. Four Republicans say they will vote for repeal as well, but that's still short of the 15 votes needed.
Lawmakers headed toward repeal of HB477
A signature drive to put HB477 on the ballot is gaining steam. Its organizers say they're in the process of building a statewide effort to repeal the law, which critics say guts the state's open records rules.
Save GRAMA rally
Sign the referendum and get volunteer information here:
Wednesday, March 23
4:00 p.m. to 7:00 p.m.

Liberty Park, 1100 S. 600 East, SLC

Near Rice group pavilion near 700 East

Utah's Senate President Michael Waddoups says he favors letting a working group come up with a new proposal before killing 477, a bill passed overwhelmingly by the GOP majority in the waning days of 2011 session.
"The Senate's position of those I've talked to is to repeal and replace, but you can't replace it until the work has been done," Waddoups said.
KSL is told all but one of the seven Senate Democrats who voted against 477 originally is prepared to vote for repeal.
One said communications on government-issued phones and accounts - including text messages - should remain public.
"If the taxpayers are paying for it, the taxpayers should have access to that information," said Sen. Pat Jones, D-Salt Lake City.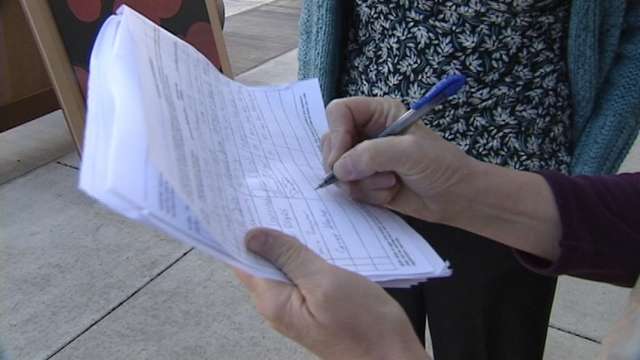 As of Tuesday evening, 12 senators said they would vote for repeal, three said they would not and six were undecided. Another four will be absent — including former Sen. Chris Buttars, R-West Jordan, who has retired — and four did not return phone calls.
Groups continue to push for repeal
The Utah Media Coalition which represents 53 organizations around the state is one of the groups preparing to strongly promote the push for repeal.
"The coalition wants the bill repealed immediately," said Michael O'Brien, legal counsel with the coalition. "We've indicated to the Legislature that we're more than willing to talk to them about any problems that exist with GRAMA, but that should be done on a clean slate."
A new working group that's been formed will hold its first meeting Wednesday, the same day as a rally to gather signatures and support for the repeal of HB477. A rally is set from 4 p.m. to 7 p.m. at Liberty Park in Salt Lake City.
People behind the referendum say they have planned a rally for Friday at Capitol Hill, the day of that key repeal vote.
-----
Story written by John Daley with contributions from Paul Koepp.
×
Related links
Related stories