Estimated read time: 2-3 minutes
This archived news story is available only for your personal, non-commercial use. Information in the story may be outdated or superseded by additional information. Reading or replaying the story in its archived form does not constitute a republication of the story.
SALT LAKE CITY -- Up until recently, physicians have been using a Utah-made patch to numb the surface of the skin while they inject something through a needle or while placing a needle for an IV. But now they've discovered the same small oval shaped fabric may be doing a lot more than just deadening the surface of the skin.
Using what is called an "off-label" application, doctors are monitoring patients to see if pain relief from this heat patch is much more deep-seated.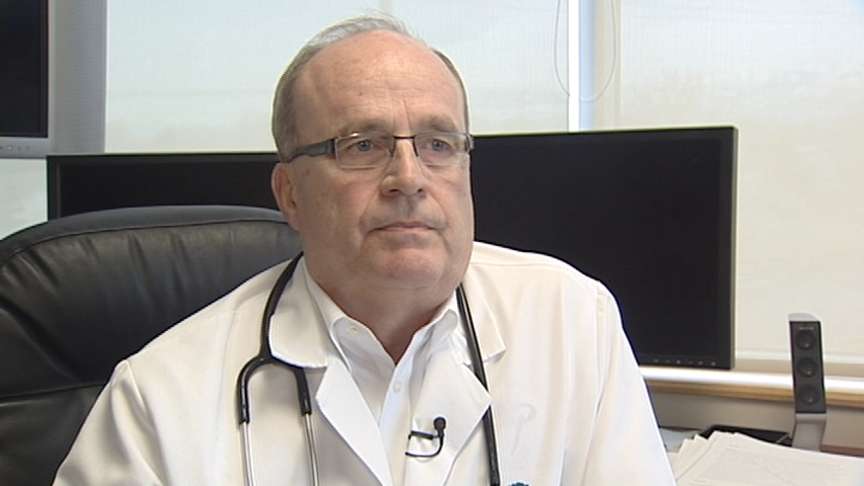 According to Dr. Lynn Webster with the Lifetree Pain Clinic, "the patch is taking the heat in combination with chemicals laced into the fabric, then using oxygen to drive the chemicals deeper into the skin."
The size and number of holes on the top of the patch are precisely spaced so just the right amount of oxygen is allowed to elevate the temperature 4 or 5 degrees — enough to deliver the medication deep below the surface.
Webster has tried the patch, called Synera, on several patients. One, he said, "had a meniscus tear of their knee and actually had a lock knee. I applied two patches and the individual was able to walk about and do their normal activity until they could get in to see their orthopedic surgeon."
With misuse of prescribed opiate medications now a national epidemic, Webster says patches like this could provide an alternative to opiate drugs. "Any opportunity that presents itself that will allow us to replace an opiate with something that is safe would be great," he told us.
---
Any opportunity that presents itself that will allow us to replace an opiate with something that is safe would be great.
–- Dr. Lynn Webster, Lifetree Pain Clinic
---
George McHugh's doctor prescribed the patch to relieve chronic pain from a two-decade-old skiing accident. Over the years, the old shoulder injury had triggered enough throbbing pain to keep him awake at nights.
While in the past he had used opiate medications to control the pain, McHugh tried the patch as an alternative.
"I went back to the office, and about four hours later I realized I'm reaching for books on the top shelf and I had a full range of motions with my arm for the first time in years and that I was pain free," McHugh said.
For athletes or others recovering from an injury this patch could provide enough deep-seated relief so they can work through their rehab. Since chronic pain sometimes lingers after the injury has healed, the simple application may provide a way for them to strengthen muscles and get back on their feet sooner than later.
Sprains, tennis elbows, golfer's elbows, shoulder injuries and more can all produce throbbing or stabbing pains that sometimes don't know when to quit.
E-mail: eyeates@ksl.com
×
Most recent Utah stories