Estimated read time: 2-3 minutes
This archived news story is available only for your personal, non-commercial use. Information in the story may be outdated or superseded by additional information. Reading or replaying the story in its archived form does not constitute a republication of the story.
Ed Yeates ReportingIt speeds up the healing of wounds, but can it do the same for brain injuries? We're talking about hyperbaric oxygen, and LDS Hospital hopes to find some answers, with the help of about 60 volunteers.
Because of a stroke, Keith Jackson has difficulty remembering. Though the stroke caused no paralysis, it did affect his vision, when he tries to see something to the far right, and his short-term memory.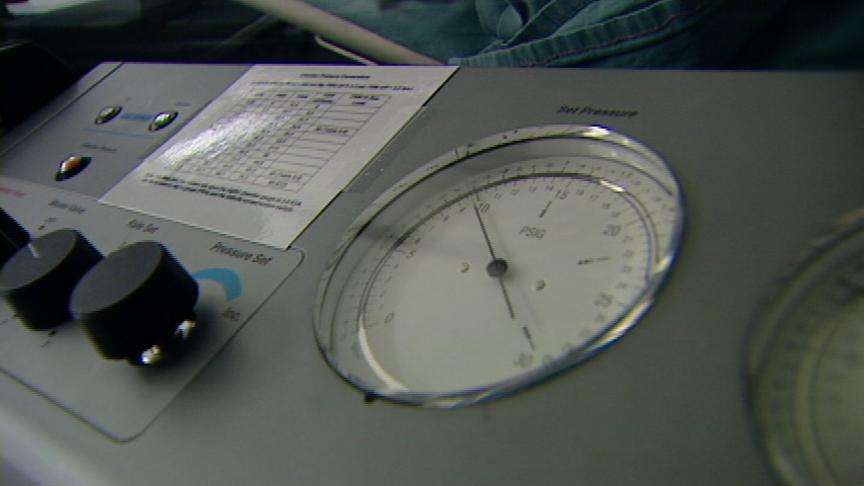 Jackson tells us, "We can be getting ready to go to the store, we need to go to the mall to buy something. Five minutes later, I'll say, 'Where are we going?'"
Brain damage has also apparently affected his sensitivity to situations around him. For example, "I get upset. I get emotional real easily. I usually withdraw. I don't talk," he said.
Keith volunteered for a feasibility study at LDS Hospital to see if sessions inside the hyperbaric chamber really help.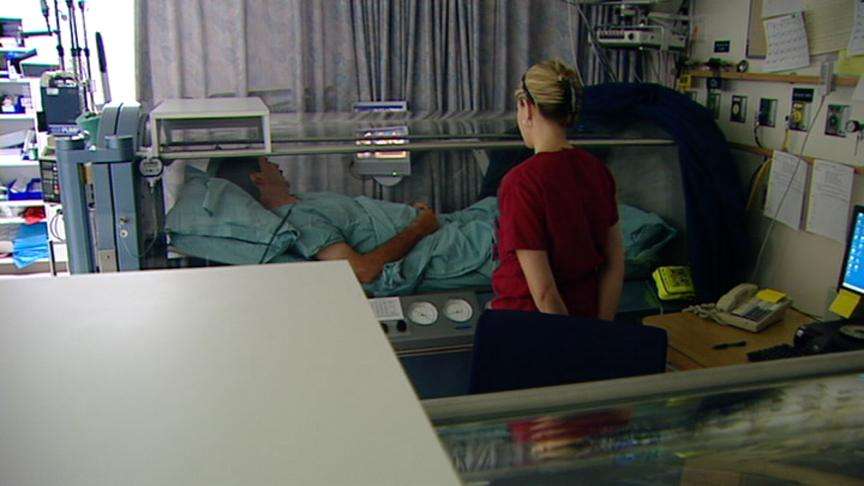 People around the country say it works, but Dr. Lynn Weaver says, as of yet, nobody has scientific data to prove whether hyperbaric oxygen does for the brain what it does for the healing of wounds.
Dr. Weaver explains, "We test them before they go in. We measure things later, after they finish. So we can prove, do they get better, do they get worse, or do they stay the same."
Right now, LDS Hospital has 38 patients, like Keith, volunteering for this first-phase study. They come in on a daily basis for a one-hour session, five days a week. That will continue for three months.
This baseline study is sort of like a preliminary hearing to see if there really is enough data to warrant the big science: a follow-up multimillion dollar, randomized, controlled study, involving several medical centers and many brain injury patients.
The Utah research team is looking for more people with brain injuries to volunteer for this first-phase study. If you are interested, call LDS Hospital at 801-408-3623.
×
Most recent Utah stories