Estimated read time: 2-3 minutes
This archived news story is available only for your personal, non-commercial use. Information in the story may be outdated or superseded by additional information. Reading or replaying the story in its archived form does not constitute a republication of the story.
SALT LAKE CITY — Freeze-dried food, prepackaged water and medical supplies are in high demand right now, and the Japan earthquake disaster is a big reason.
At Emergency Essentials, a chain of emergency supply stores in Utah, sales have been brisk. One item that's sold out until further notice is Potassium Iodide tablets — treated salt tablet used to protect human thyroid glands from radioactive iodine.
Visions of the potential disaster at Fukushima nuclear power plant led the tablets to sell out right away. Emergency Essentials store manager Tim Petersen said the manufacturer is also diverting current supplies overseas to the disaster area itself.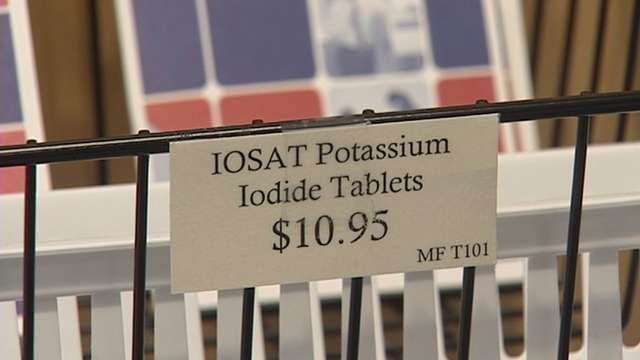 "We get calls all the time, several times an hour," Pedersen said. "People are asking where they can be purchased, and we just don't know right now."
But in the rest of the store there are also empty food-item shelves, especially in the area where prepackaged meals and extended supply kits are normally kept.
Pedersen says sales were already brisk because of the uncertain economy. Radio talk show host Glenn Beck has spoken about food storage on his show, which has accelerated the demand, as has the Japan quake.
Shoppers like Christopher and Dawn Borders of Herriman were in the store Wednesday looking for emergency water and water purifying devices.
"We don't necessarily have to worry about a tsunami here,'" Christopher Borders said, "but an earthquake can obviously cause all kinds of problems."
"I want to be prepared," Dawn Borders said, "because the 'big one' will hit here eventually."
The graphic images of the disaster and aftermath are powerful reminders of how quickly disaster can interrupt everyday life. It's making emergency supply stores in Utah, and across the nation, scramble to meet the demand.
E-mail:rpiatt@ksl.com
×
Related stories
Most recent Utah stories