Estimated read time: 2-3 minutes
This archived news story is available only for your personal, non-commercial use. Information in the story may be outdated or superseded by additional information. Reading or replaying the story in its archived form does not constitute a republication of the story.
John Daley Reporting Free meals for lawmakers not reported until weeks after the deadline. Is one of the state's most prominent lobbyists playing fast and loose with the rules?
State lobbying powerhouse the Tetris Group denies it's trying to hide anything. But the firm failed to list thousands of dollars worth of meals it bought for lawmakers during the last legislative session until weeks after the original deadline.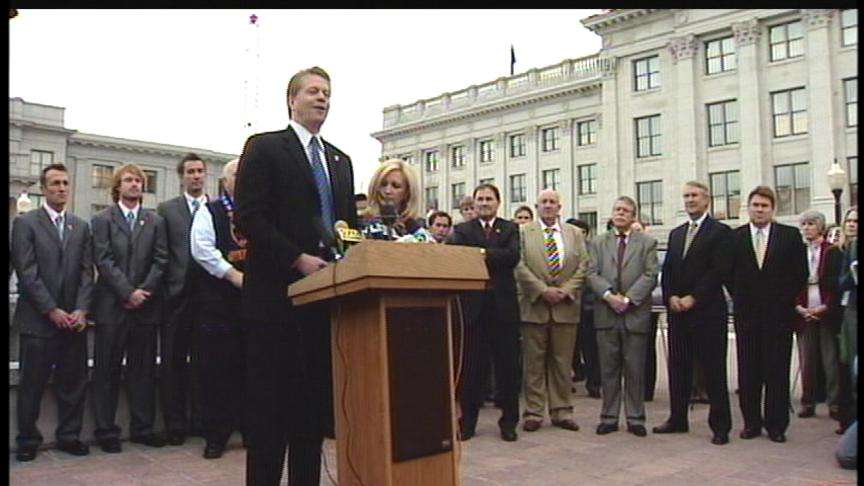 Many lawmakers often say accepting gifts is OK because there's full disclosure. It all gets reported on the state's Web site. But today we found a huge loophole which allowed one of the heavy hitters of the lobbying world to avoid reporting 71 meals bought for lawmakers until weeks after the legislative session ended.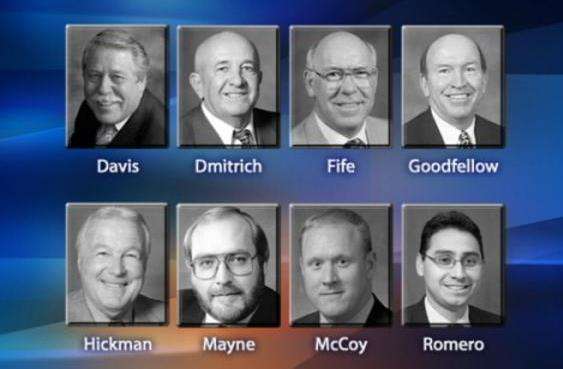 On February 7, lawmakers celebrated a major deal for Real Salt Lake to use $35 million in taxpayer money to build a soccer stadium in Sandy.
The night before that, Blaze Wharton with the Tetris Group and a paid contract lobbyist for Sandy, took eight Utah Senators out to dinner at a pricey downtown restaurant. The cost was $58 per lawmaker. Salt Lake City Sen. Fred Fife says, "To my recollection we didn't discuss the soccer. It was more of a social meeting."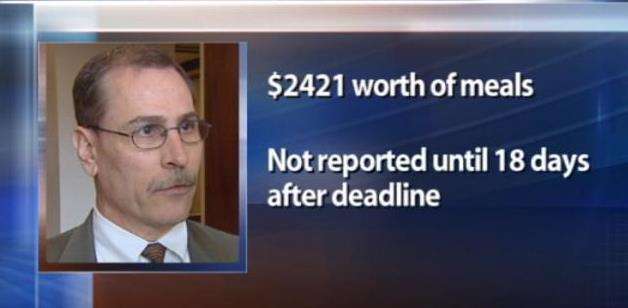 Wharton's lobby disclosure reports filed on the March 8 deadline made no mention of the night out, but it mysteriously appears on an amended report filed two and half weeks later.
In fact, on the later report Wharton listed 71 meals worth $2,421, which were not reported in the initial report. He declined our request for an on-camera interview but told us over the phone the delay was because he was waiting for his American Express bill and that the Lt. Governor's office is OK with it.
One former and one present lawmaker both say Utah's campaign and lobby rules are woefully lax. Former state lawmaker Scott Daniels says, "But the law itself is pretty loose. Honestly, there are lots of ways that people can manipulate it and avoid disclosure or delay disclosure. It really needs to be tightened up." Salt Lake City Representative Roz McGee says, "Sometimes lobbyists can provide helpful and background and in-depth information. But we must have that relationship be accountable and available to the public."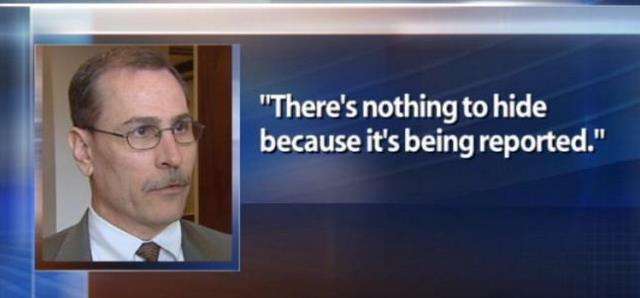 We asked Tetris's Wharton if they delayed filing the report so the public or the press would not know what they were up to as they lobbied for the stadium and dozens of other clients. He replied no, and said, "There's nothing to hide because it's being reported."
The Elections Office, within the Lt. Governor's Office, oversees lobby reports. No one there was available for an on-camera interview today. Over the phone one worker there told KSL "the law is silent" on whether there's any penalty for failing to disclose gifts for lawmakers in a timely fashion.
×
Most recent Utah stories