Estimated read time: 2-3 minutes
This archived news story is available only for your personal, non-commercial use. Information in the story may be outdated or superseded by additional information. Reading or replaying the story in its archived form does not constitute a republication of the story.
Sam Penrod ReportingThere's a new warning for drivers on I-15 in Utah County -- don't pull over to the left. The addition of the HOV lane doesn't leave enough room on the left shoulder for a car to stop, so the message is choose the right!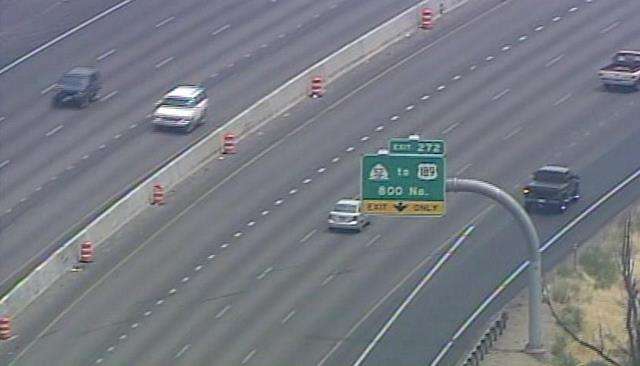 The HOV lane along I-15 in Utah County has been open for a year now, but stopping on the inside shoulder of the freeway is dangerous because in many places there is simply not enough room.
The HOV lane in Utah County was built out of space in between the freeway. While there was enough room to add two lanes, there wasn't enough space for a standard size shoulder. In fact, the shoulder is only about four feet, and drivers who pull over to the left hand side suddenly realize part of their vehicle is sticking out in the HOV lane.
In most cases, troopers say, people stop on the left for common road emergencies.
Lt. Al Christianson, with Utah Highway Patrol, says, "Number one, flat tire and number two, out of gas. If you have an emergency vehicle approach you from the rear, the law requires you to move to the right. And we'll be patient with you, we'll give you time to signal and move over to the right side and never stop on the left-hand side, if at all possible."
UDOT recently added signs to warn drivers in Utah County to avoid pulling over on the left-hand side, because once you stop, it's extremely dangerous.
"I've come up to people that were stopped on the left hand side anticipating that impact the passenger was actually in the fetal position waiting to be hit from behind and fortunately we were able to get another car there and get them moved safely off to the right, it was a hazardous situation," Lt. Christianson said.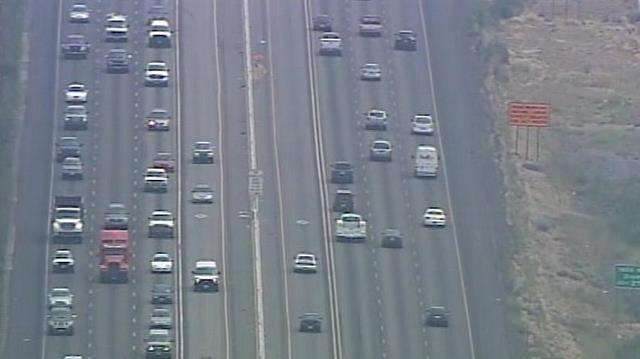 Troopers say if you are getting pulled over by police, keep going to the right side of the freeway, where you will be much safer. Lt. Christianson adds, "Whenever possible, move to the right, don't stop on the left-hand side. If you do get stopped over there for some uncontrollable reason, get on the cell phone and call 911, and we'll come red lights and siren to help you get out of that situation."
Troopers also say if you get caught in the left-hand shoulder to stay in your car, with your seat belt on, where you will be much safer than standing outside waiting for help.
×
Most recent Utah stories