This archived news story is available only for your personal, non-commercial use. Information in the story may be outdated or superseded by additional information. Reading or replaying the story in its archived form does not constitute a republication of the story.
SALT LAKE CITY -- A new hearing scheduled to begin Thursday on Capitol Hill in Washington, D.C., is drawing strong opposition before it even begins. The topic: the radicalization of American Muslims.
From protests arguing that an entire faith community cannot be held responsible for the actions of a few, to counter-protests insisting the group is plotting to take down the American government, the heart of the issue is the American Muslim community and terrorism.
Rep. Peter King, Chairman of the House Homeland Security Committee, is provoking the emotions.
"These hearings are absolutely essential," he said. "I am facing reality; my critics are not. They want to get tied up in some world of political correctness."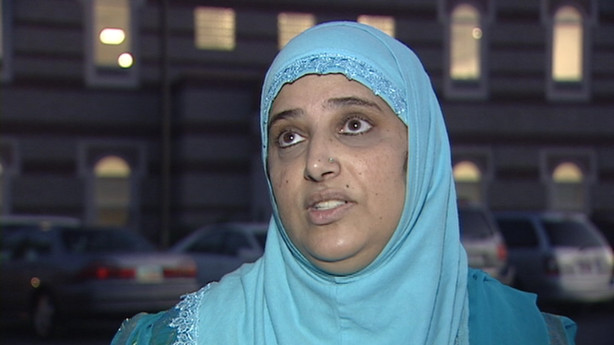 King will hold hearings to examine how some American Muslims can be radicalized to strike inside the United States. He points to the Administration's assessment:
"We are also seeing an increased emphasis on recruiting Americans and Westerners to carry out attacks," said Homeland Security Secretary Janet Napolitano.
King says American Muslims are accused in the Fort Hood massacre and Times Square attempted car bombing.
KSL spoke with a Utah Muslim who is adding her voice to those against the hearing. Noor ul-Hasan says those who murder in the name of Islam are automatically no longer Muslims.
"We definitely don't need them representing Islam, because that's not who we are," she said.
She calls this fear-mongering.
"We have taken this country as our own, we've made it our own," ul-Hasan said. "So for people to say we're somehow foreign still, what does that mean? Isn't this country a melting pot of foreigners?"
Civil liberties groups compare this to 1950s McCarthyism aimed at Communists and WWII internment camps for Japanese Americans.
A White House official says radical recruitment may be up, but U.S. Muslims help foil threats.
"Muslim Americans are not part of the problem, you're part of the solution."
E-mail: cmikita@ksl.com
×
Related Stories