Estimated read time: 2-3 minutes
This archived news story is available only for your personal, non-commercial use. Information in the story may be outdated or superseded by additional information. Reading or replaying the story in its archived form does not constitute a republication of the story.
John Hollenhorst ReportingFire crews are working through the night to shore up the north perimeter of the largest wildfire in Utah history, and they seem to be getting the upper hand.
The fire area grew a bit today, to 329,000 acres, and more firefighters joined the effort, bringing the total to at least 400. Perhaps more significant is the containment they announced tonight.
For the last four days, the containment picture seemed pretty bleak, but tonight the incident command announced a big jump from 10 percent to 30 percent containment.
A geothermal power plant near Milford is back in operation. That plant had been shut down since Friday. With flying tankers, bulldozers, hand crews and helicopters, the battle rages against the biggest wildfire in Utah history.
The fire area west of I-15 expanded a bit this afternoon as winds picked up. The fight is concentrated along the freeway south of Cove Fort, and so far the last couple of days, firefighters have been very successful in keeping that fire west of I-15.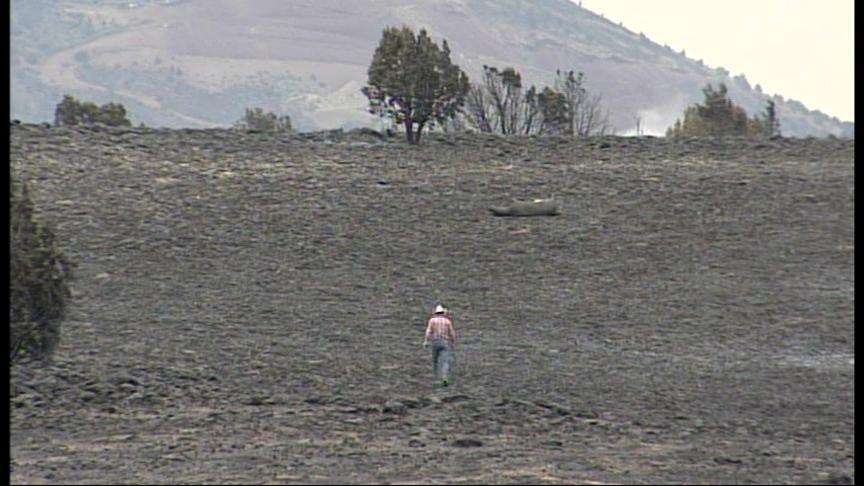 There's also a lot of smoke in a remote mountainous area southwest of Utah. The goal there is to protect towns. They are not under any immediate threat. So far the real damage is sometimes very painful losses that have been to farmers and ranchers.
The major threats have diminished, but there have been some very painful losses.
These are very bad days for cows and their owners in the rangeland west of I-15. As firefighters monitored the northern fringe of the burned area, Mike Staheli worried about 250 cows and 250 calves lost somewhere in the heat and confusion of the advancing fire. He says, "Those calves will not travel a mile, and they'll lay down or fall back, and then the moms will stay with them, and so you're going to be out both of them. You know, it's hard to know what to do."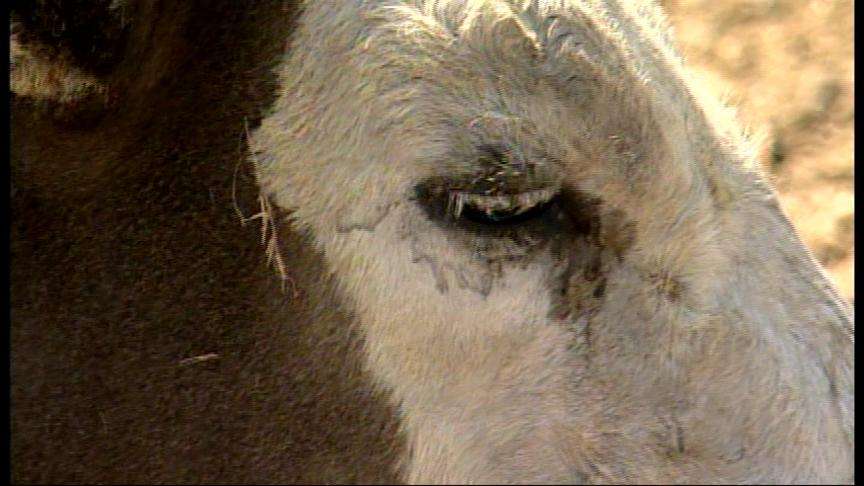 The Kaufman family is already counting their losses. They brought in most of their cows and calves last night. It appears the fire burned right through the herd. Cynthia Kaufman says some of the animals can't walk and some of them suffered burns.
On a distant blackened hillside, family members found a few cows that didn't make it out. They're not sure yet how many they lost. Some survivors have burned hooves that make walking difficult, eye lashes are burned off, eyes blinded by the firestorm.
Cynthia Kaufman says, "It's like the fire just went over and around them, and that's how they survived."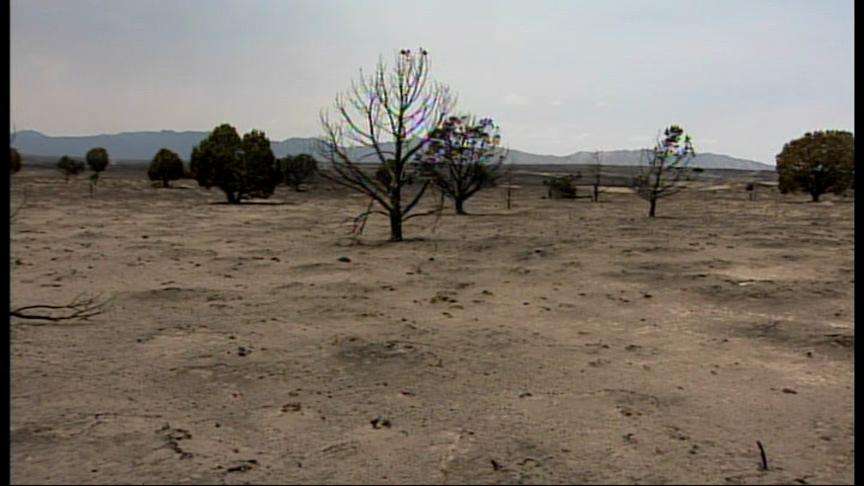 And even greater concern for the Kaufmans is that the feed their cows depend on is gone. It's the vegetation that vanished in flames and will take years to recover.
Now we've seen helicopters and aerial tankers working the slopes through much of the afternoon. It appears to us that nearly all of a major mountain range has been blackened; that's the Mineral Mountains west of I-15.
×
Most recent Utah stories