Estimated read time: 1-2 minutes
This archived news story is available only for your personal, non-commercial use. Information in the story may be outdated or superseded by additional information. Reading or replaying the story in its archived form does not constitute a republication of the story.
Ed Yeates Reporting The National Cancer Institute today is talking about an experiment at the University of Utah where microscopic bubbles injected into the bloodstream seek out and kill tumors. How is this possible?
Inside a flask, Dr. Natalya Rapoport and her colleagues produce microscopic polymer or plastic bubbles that can be filled with droplets of a chemo drug. Once injected into the bloodstream the bubbles pass only through the more permeable gateways from vessels that are exclusive to tumors.
Once inside the tumor, Dr. Rapoport says, "They combine or coalesce into larger particles that they see."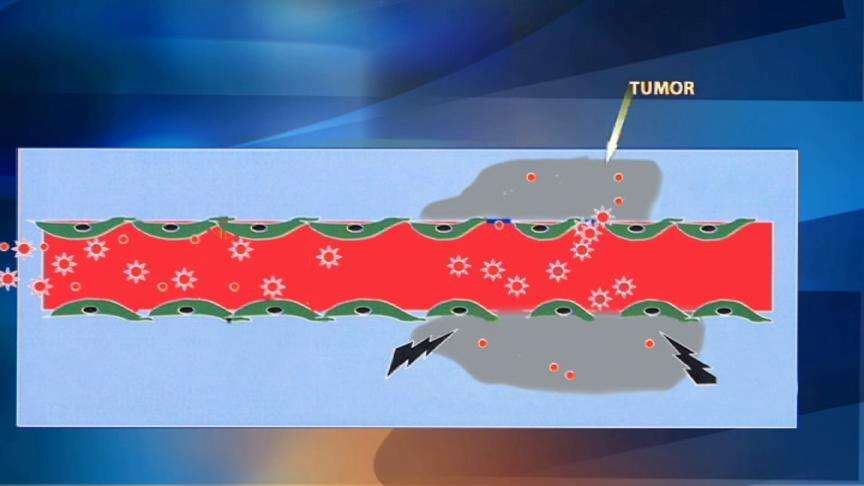 What sees these nano-bubbles as they get larger and turn into microbubbles? Non-invasive ultrasound! It tracks these larger bubbles to their exact location. Here's a breast tumor before the bubbles arrive. Then after!
So with the bubbles now inside the tumor the ultrasound takes on a second role, that of a therapeutic tool. By placing it over the tumor and increasing energy, you pop the bubbles, release the toxin and kill the cancer.
"We only blow up the bubbles, pop the bubbles that are inside the tumor or blood vessels that are in the tumor," Dr. Rapoport explains.
In mice experiments, the university research team saw a substantial kill ratio in a large tumor. But in smaller tumors they disappeared, never to appear again.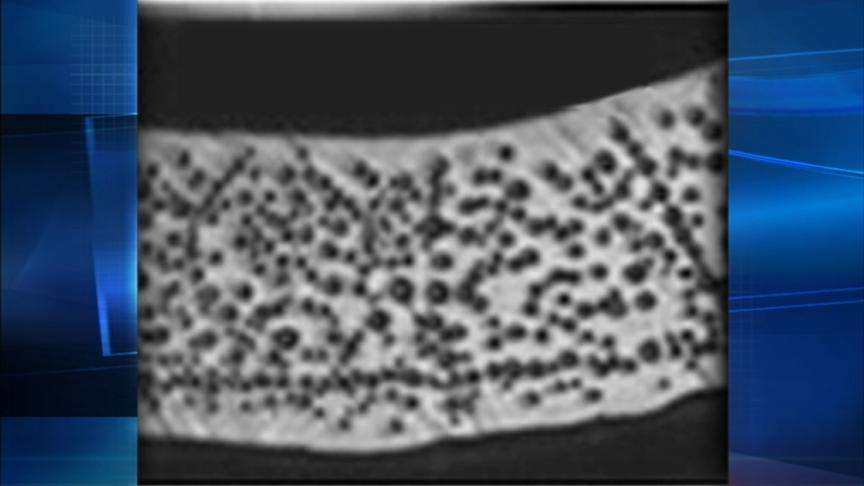 Rapoport's team will collaborate with other U. researchers, including the Huntsman Cancer Institute, which could start a new set of animal experiments this September.
The university's full study appears in today's issue of the Journal of the National Cancer Institute.
×
Most recent Utah stories