Estimated read time: 2-3 minutes
This archived news story is available only for your personal, non-commercial use. Information in the story may be outdated or superseded by additional information. Reading or replaying the story in its archived form does not constitute a republication of the story.
Randall Jeppesen, KSL NewsradioUtah's largest fire ever -- the Milford Flats Fire -- is now entering its fifth day.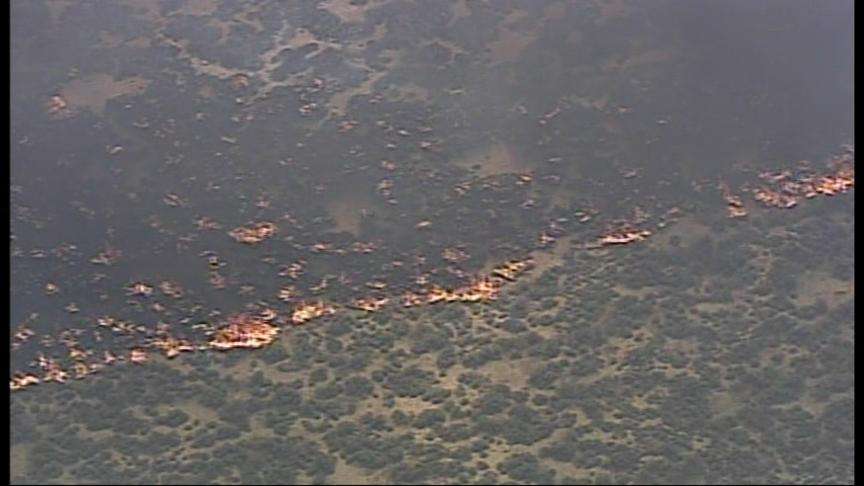 And as crews continue to arrive, the town of Kanosh is turning into a firefighter city.
The fire at times seems to have a personality all its own. Incident Commander Rowdy Muir says it can change at any time, and they do their best to make sure people know if it's headed their way. He says, "You know, we have scattered homes and cabins on the lower end, so it's always a concern and especially when it's so unpredictable."
Tourists trying to travel through the area have been rerouted at times. One woman was going to spend a few days in Beaver, but now she's formulating new vacation plans. "We're OK. It was a challenge, but we just changed them and kept going."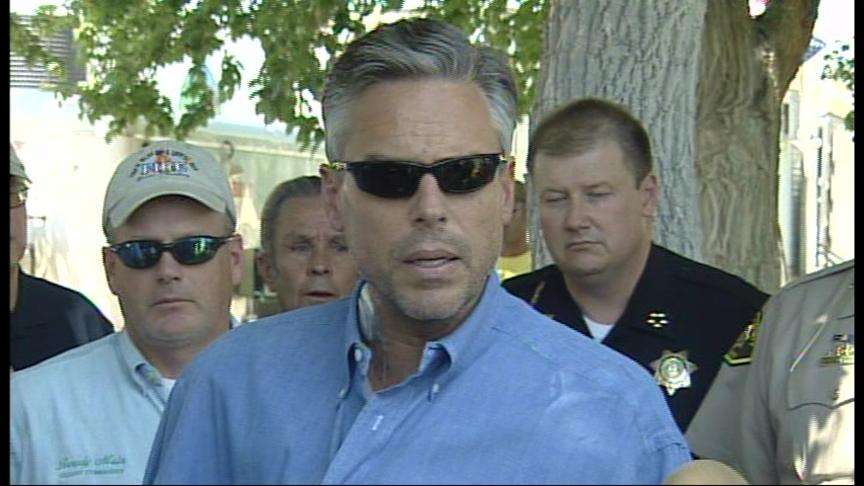 The fire's fame brought in the governor, who after describing the destruction tried to focus on something good. Huntsman said, "We have a very unique opportunity, if there was a silver lining in the cloud, it would be an opportunity to reseed this vast area; reseed it with more indigenous grasses that don't burn quite like cheat grass."
But then there's the tiny town of Kanosh where at the only city park stands a literal tent city. Vince Mazzier with the attack team helps run the logistics of the camp. He says, "If we are here long enough, we'll even get a laundry unit to come in, and they'll do laundry right on site. So it does turn into a sometimes-larger town than we showed up in originally."
There are one-man tents for the firefighters, semi trucks turned into bathroom and shower facilities, and the biggest tent of all, the food tent. Mazzier says, "There's an old saying, 'When fires happen, pigs die.' So, pork is a kind of stable, and we'll have ribs or ham."
The firefighters don't go hungry. They have an "all you can eat" breakfast, a sack lunch and a big dinner. But it takes a lot of food to keep these crews working 14 hours on a 100-degree day, standing, of course, next to the biggest fire in Utah history.
×
Most recent Utah stories