Estimated read time: 2-3 minutes
This archived news story is available only for your personal, non-commercial use. Information in the story may be outdated or superseded by additional information. Reading or replaying the story in its archived form does not constitute a republication of the story.
SALT LAKE CITY -- While the story surrounding BYU's basketball team has changed dramatically this week, there's a longtime friendship that will never be altered.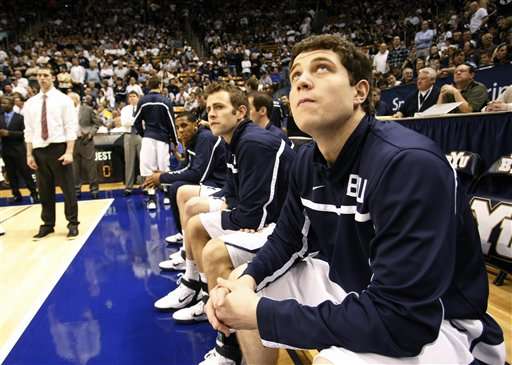 Kimball Rogers and Al Fredette have reunited. The two men came together after nearly 41 years.
"I remember Al loved basketball," Rogers said.
Fredette loved playing basketball in the driveway of his home in Glens Falls, NY. Rogers was a missionary who served in what was then called the Cumorah mission.
"He had a strong testimony. He communicated well," Fredette said.
Back in 1970, the communication between missionary and college student always started with a game of basketball.
"The contest was if we could win, Al would come in and listen to the lesson. And they'd say, 'Well, who won?' And we'd say, 'Well, he's a member isn't he?'" Rogers said.
Fredette was baptized six months before his meeting with Rogers, but he credits Rogers for making him the member he is today.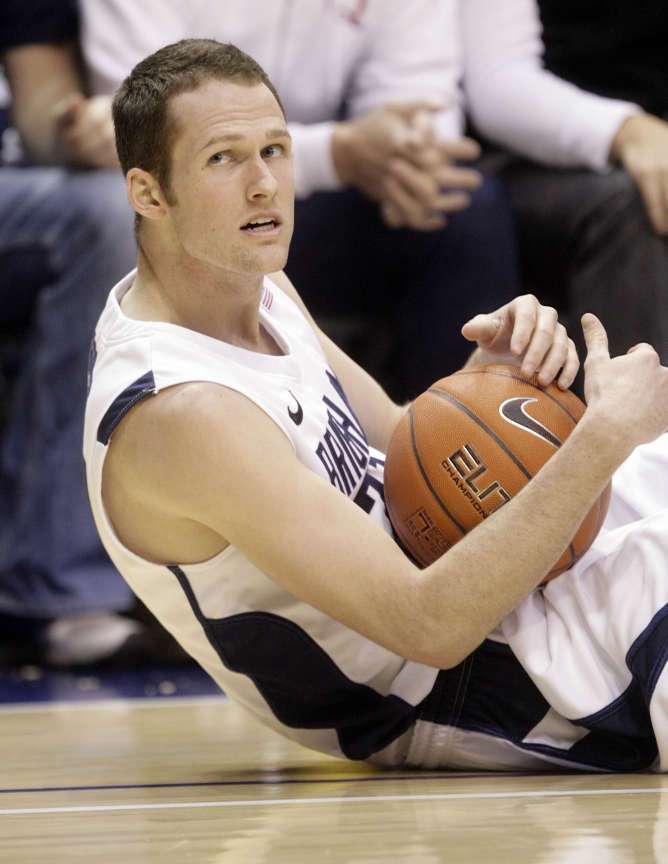 "I needed that teaching," Fredette said. "It strengthened my testimony. It helped make [me] the person I am today and the testimony I have today. It's extremely important to myself and my family."
Speaking of family, after four decades, not only did Rogers and Fredette reunite, their sons also became friends last summer.
"Jimmer kept telling me, 'Dad, we've got this kid. He's a great shooter and good ball player," Fredette said.
The 'good ball player' Jimmer was talking about Rogers' son Stephen.
"Jimmer came over and introduced himself to me as I was sitting there in the stands. We got talking, and he reminded me he was from Glens Falls," Rogers said. "That got me thinking about my mission, being there, and the name 'Fredette.'"
So, two men first connected by religion were reconnected thanks to their sons playing on the same basketball team.
"It's unbelievably amazing that he came and taught me 40 years ago, then we go our separate ways for 40 years, then we both have a son good enough to play at Division 1 level, both go to BYU, and they're teammates at the same time," Fredette said.
"Jimmer will have a high profile wherever he goes, so it will be easy for us to follow them," Rogers said. "But I'll also know those people on the sideline, his family."
Two families uniting after one missionary met an 18-year-old 41 years ago.
"I expect we'll always have a relationship. We have each others' numbers now," Fredette said.
Fredette and his three children are Latter-day Saints, while his wife is Catholic.
E-mail: kaiken@ksl.com
×
Photos
Most recent Utah stories